How To Promote Your Business – 24 Result-Driven Business Promotion Strategies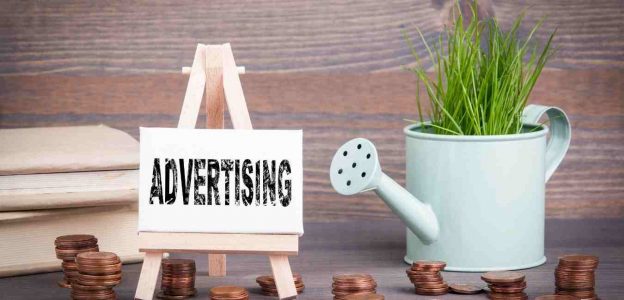 A convincing business promotion strategy is the ultimate key to a business's success and sustainability. But is it a one-time endeavor? Only startups need to focus on business promotion and marketing strategies? Apple promotes every time it introduces a new gadget in its legacy and rather spends shedloads in promotions. If you do not promote your business you are most likely to get unheard in the crowd of champions.
How to promote your business? And do you need to spend shedloads on promotions? Know these 24 best business promotion strategies that will help you instantly capture the attention of your target audience towards your products. Moreover, you belong to a technological era and therefore you are privileged to have multiple channels available for business promotion. Explore those channels for your brand's ultimate success…
24 Best Business Promotion Strategies 
1. You Need A Robust Email Marketing Strategy
2. Customize Your Team's Email Signatures with CTAs
3. A Google Business Account is a must
4. Audit Your Online Citations
6. Free or Discounted Products/Service
7. Give a Presentation/Webinar
9. Comment on Your Niche Blogs
10. Be A Step Ahead Of Your Competitors
14. Create A Social Media Presence
15. An Authentic and Engaging Content
16. Correct Placement of Content
17. Search Engine Optimization is Your Key
18. Benefit from Community Events
20. Go for a paid membership in your niche

1. You Need A Robust Email Marketing Strategy
No online marketing strategy is successful without Emails and especially B2B marketing. Emails are considered elite and diplomatic by the B2B buyers and are paid attention to if they are relevant. Email is one such marketing tool that survived the test of time to bring in the highest conversion rate as compared to any other communication channel.
Justifying the above statement, here is the marketing expense allotments, driven out of the surveys from 295 global leaders – 72% of which are located in North America.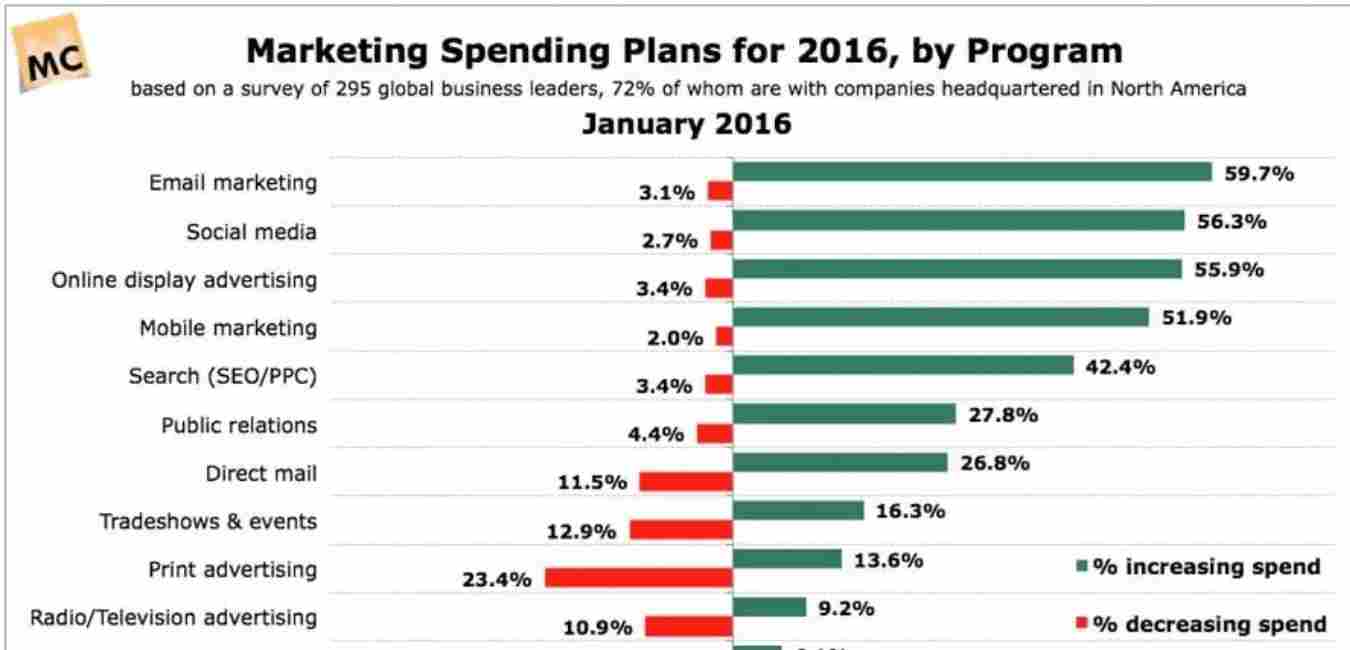 Undoubtedly the most trusted source still remains Email marketing as the marketing budget shows a 59.7% increase in the spend. The second most reliant marketing channel being Social Media.
2. Customize Your Team's Email Signatures with CTAs
An Email signature as far as it is your brand's identity, can be a perfect marketing tool as well. As you are restlessly searching for more and more ways to promote your business online, leverage the signatures with Call To Actions that the customer will pay attention to.
The loud and obvious Call To Action Button is what you need.
The signature above is stating the CTAs clear and vibrant – "subscribe to our newsletters".
It is not a tough grind to customize the signature for a single Email but when it comes to group synchrony (which is indeed beneficial) then you will have to hire the help of some potent Email Signature Marketing Tools like Sigstr – the single app that lets you manage the signatures and rollout the campaigns on behalf of your entire marketing team.
In order to make the best out of Signature Email Marketing, captivate your audience with a bonus or a magnet deal. This will interest your target audience and will eventually let you seize the main deal with them.
3. A Google Business Account is a must
Apart from being a Search Engine, Google is the most-sought after business directory. You can set up a Google My Business Account and the SERP will classify you as a business to help you reach out to your potential clients more easily.
Creating Google My Business Account will open doors for:
-> Your business to get identified on Google Maps
-> For the best search engine optimization practices, through which your potential clients can reach out easily (as and when they make a search on Google).
-> Your customers' reviews, which will let Google display your business in their "3-pack" bestowing on you their "free advertising" policy (which otherwise charges a good sum).
(picture courtesy: buildfire)
The top ratings are the results of Google My Business Reviews. The reviews by customers have led these companies to reserve a spot on the search engine from where they can easily get the eyes of the scrollers towards their services.
4. Audit Your Online Citations
Make sure you add the citations so that it is easier for your potential clients to reach out to you or call you personally. Maintain your online NAPs – Name, Address, and Phone Number.
Out of the top 6 Fundamental Ranking Factors on SERPs, 3 are related to NAPs, and out of 13 competitive difference-makers, 6 are about NAP quantity, quality, and consistency. Now that you have a Google My Business Account, make sure your NAPs are the same for all your online listings on miscellaneous spots. Any distinction in either Name, Address, or Phone Number (other than what is associated with the Google My Business Account) will not be rewarded by the search engine and might adversely affect your online reputation (people might think your company is a hoax).
To keep track of your listings and timely scrutinize them for accuracy of NAPs, it is highly recommended that you prepare an excel sheet of all your online listings.
5. Set Up A Joint Venture
The reach of a joint venture is twice or thrice the reach of a single-handed business. There are several creative ways to bring your business to the limelight but a joint venture is the best when it comes to finding the better short-term option. Partner with a non-competing business (which is targeting the same audience as you are). That may be a complementary business. For instance dairy products and bakery, clothing and accessories, bookshops and cafes, Electric Cars and Solar Panels, etc.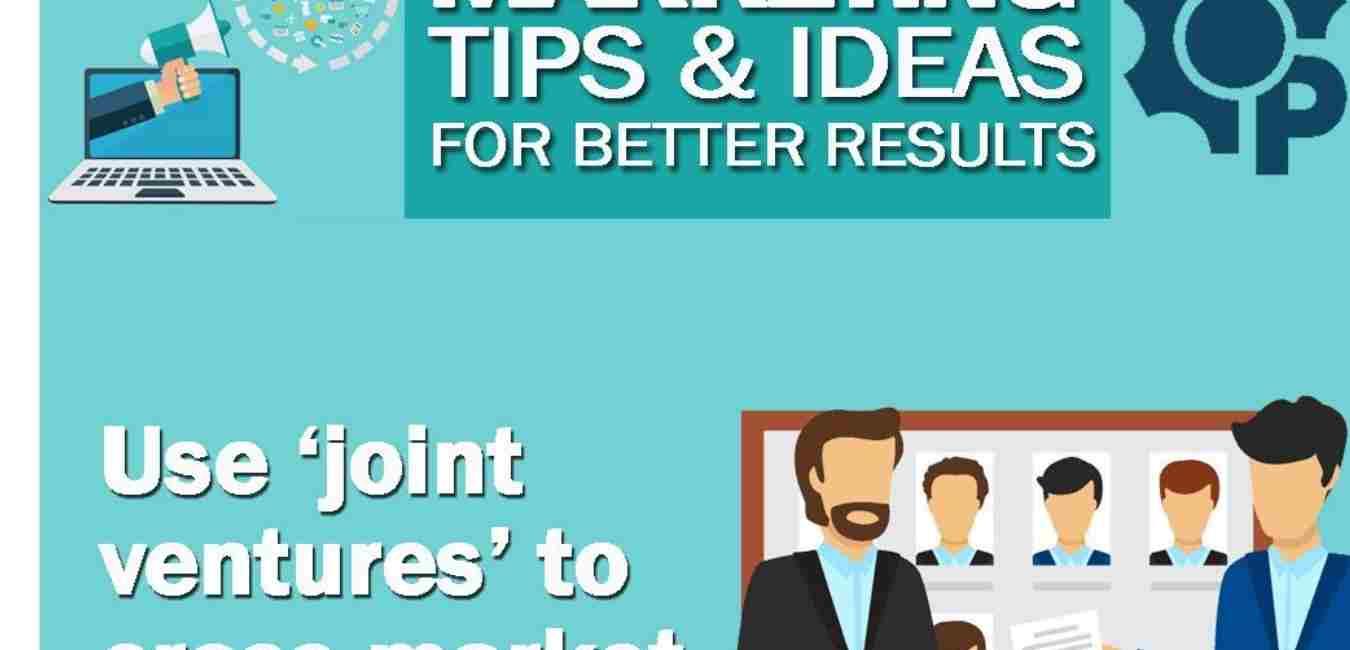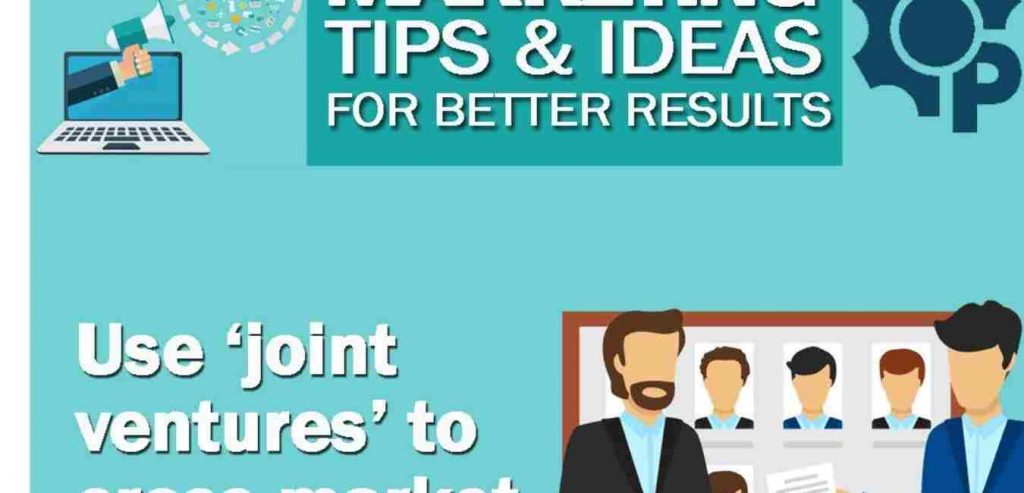 (Image courtesy: Pinterest)

6. Free or Discounted Products/Service
In order to attract new customers or even retain the old ones to your brand, it is recommended to complement a purchase with a free or a discounted item. This is a proven way to fetch new clients and increase your resonance in the market. The new purchasers are not yet loyal to your brand, the best way you can influence their decision-making is by giving them irresistible complimentary offers. Several giants have tried and succeeded with this robust business promotion strategy to promote themselves on a larger scale. Online E-Commerce Websites have utilized this technique to their fullest by giving introductory or first-time purchase offers.
7. Give a Presentation/Webinar
The best way to promote your business is by giving a presentation. This way you will fill two needs with one deed – you will get a platform to influence your target audience and still, you can collect the contact information of the attendees for future follow-ups. This way you have a genuine list of potential customers who are aware of your product and at the same time have shown interest in it.
For presentations, find out where your target audience hangs out often and then set up meetings. Lunch and Learn are most trusted by the companies. Organize lunch, gather the interested audience, and advertise just to the right crowd.
As the world is dominated by the Internet today, you can leverage Webinars to speak about your service to your target audience – this will launch you as an expert in your industry and let people have faith in your services.
For instance, freelance copywriter Steve Slaunwhite used online "Lunch and Learn" sessions to promote his copywriting services to his target audience and established himself as an authority (expert in his field).  His response to these sessions was "I got a small number of prospects but they were of high quality. I got several leads and referrals from these sessions". The webinar is considered to be one of the best digital marketing strategies in today's competitive arena.
8. Welcome Customer Reviews
Positive comments and reviews can give a boost to your business. As per previous studies, 54% of the people who visit are influenced by a website just by positive reviews. 84% trust reviews as there is a tendency to rely on personal recommendations. The small part carrying a small positive note from the existing customers can do a lot in enhancing the credibility and image building for a business.
Hire the help of the best web development company to create a website and reserve a certain section of your website under client testimonials mentioning the reviews by all your loyal customers. Reviews and client testimonials increase your search engine ranking which eventually leads to increased website traffic.
You can easily gather reviews by creating a Google My Business Account and other citations that welcome reviews from your clients. You can send the links to your customer and request them to leave a review. Moreover, you can refer to Yotpo to collect audio/video reviews or Vocal References as the automated part of the checkout system.
9. Comment on Your Niche Blogs
Not your competitor but any relevant blogs that belong to your niche are your targets here. You can comment on the blogs posted on other relevant websites and fetch the eyeballs from thereon. Adding to that will help your page rank on search engines.
How?
=> Leaving a comment on any other site with the hyperlink of your own website will help Google and other search engines to articulate your online presence and if the niche website is reputable then search engines are likely to list your website on higher rankings.
=> If your comment is informative or adds value, then it will be recognized by the future customer and he will redirect to your website.
=> A value-added comment on other relevant sites will help build community relationships with bloggers or others in your niche.
You can also do the same for your content or guest posts.
10. Be A Step Ahead Of Your Competitors
There is no segment left untouched and you will find competition in whatever you start. Now the question arises of how you can promote your business better than your competitor. When it comes to digital marketing, you will most often notice that the top one or two in your field have acquired authority and have covered 90% of the social media marketing channels. The dilemma here is how you will be heard in such a massive resonance.
Also Read: 6 Reasons Why Social Media Marketing is Important for Your Business Ultimate Success
Identify the channel you can do the best and start working on building your online image. You can also hire a social media marketing company to create an influence on behalf of your brand with proper analytics on response and conversions.
For instance: Port Elizebeth (a South African academic book and technology company) was planning on increasing its website visitors until it realized that the worldwide renowned company owned a convincible upper hand with 7394962 Facebook likes and 100% response rates, on the other hand, the company had mere 5839 Facebook likes with 0% response rates. Ultimately it came to the limelight that the flamboyant competitor had tons of quality content online with customized product descriptions and relevant channels to promote their business.
While narrowing down their search to local competitors they found that if they implement a robust content marketing strategy they would definitely be a tough competitor.
The Conclusions:
-> They have to start with engaging and attractive Facebook Posts and direct them to their target audience.
-> There is an inevitable need to respond to social media messages. An active social media marketing team is needed here.
-> Need to start placing customized content and product descriptions.
-> The worth of website content is above anything.
11. A Featured Video
Do not wait for your to advocate your products or services in the form of a featured video. A featured video can be one of your own. It can be informative, personalized, relevant, and customer-centric. In this internet world, it is the featured video that is powerful enough to capture the eyes of your audience. Moreover, a striking plot point will leave a mark on your target audience. The featured video is a crucial part of digital marketing and online business promotions.
As long as 5 mins in front of the camera can lead your business to the skies of sales. Even there is no need for a script or rehearsals as long as you are confident in your product and know how it will benefit your target audience. You can make a series of featured videos to encapsulate your entire business purpose, vision, storytelling, benefit to clients, product description, and reviews. Always add value to your video.
12. Leverage on Guest Posts
Guest Posts as the name reveals guest posting is part of the content marketing strategy in which you can write the article for another relevant website under your own business account. Your write-ups will then be visible to the audience of that particular website and your services will indirectly be promoted to them.
While curating the content make sure that:
-> You establish yourself as an authority in your segment.
-> Fetch high-ranking websites to get the backlink to your website.
-> Maintain transparency while talking about your services.
-> Link to people who will then link to you in their guest posts.
Creating a content web is a must for the best Search Engine Optimization and digital marketing, provided that the content quality should hold a higher pedestal and has to be informative.
13. Leverage from Facebook
The platform called Facebook Instant Articles is at your service to help you publish the content just like the way you would do it on your website or a LinkedIn page. As Facebook is an interactive social media site you can enhance your article with interactive and appealing elements with the best mobile viewing experience. The content uploaded is anytime accessible for Android and iPhone users.
As Facebook is the foreground player in Social Media Marketing, the articles uploaded will help you enhance your brand value, credibility, and brand awareness.
You can also benefit from Facebook Ads. Use the Custom Audience Tool to narrow down your reach to a specific target audience based on their preference and personality traits. This increases the probability of customers getting influenced by your product/services and purchase from you.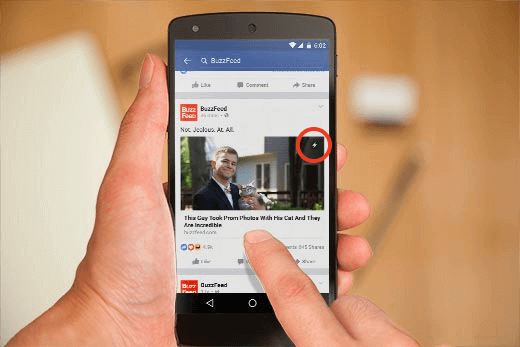 (Picture Courtesy: WPBeginner)
14. Create A Social Media Presence
Millions of people are using social media platforms to communicate and stay in touch with their families and friends. Businesses can also grab this opportunity to communicate with their potential clients. Whatsoever is your target group they are most likely to be there on social media. If done right, Social Media Optimization can influence your target audience, spread brand awareness, and help you create authority in your segment.
The best way to get attention is Visual Content as this will help you tell your story well to your target audience. Create the visual content, use the highest quality images, interact with your clients and get them involved, and last but not least use hashtags. Hashtags are one of the best ways to find your target audience and market your products and services.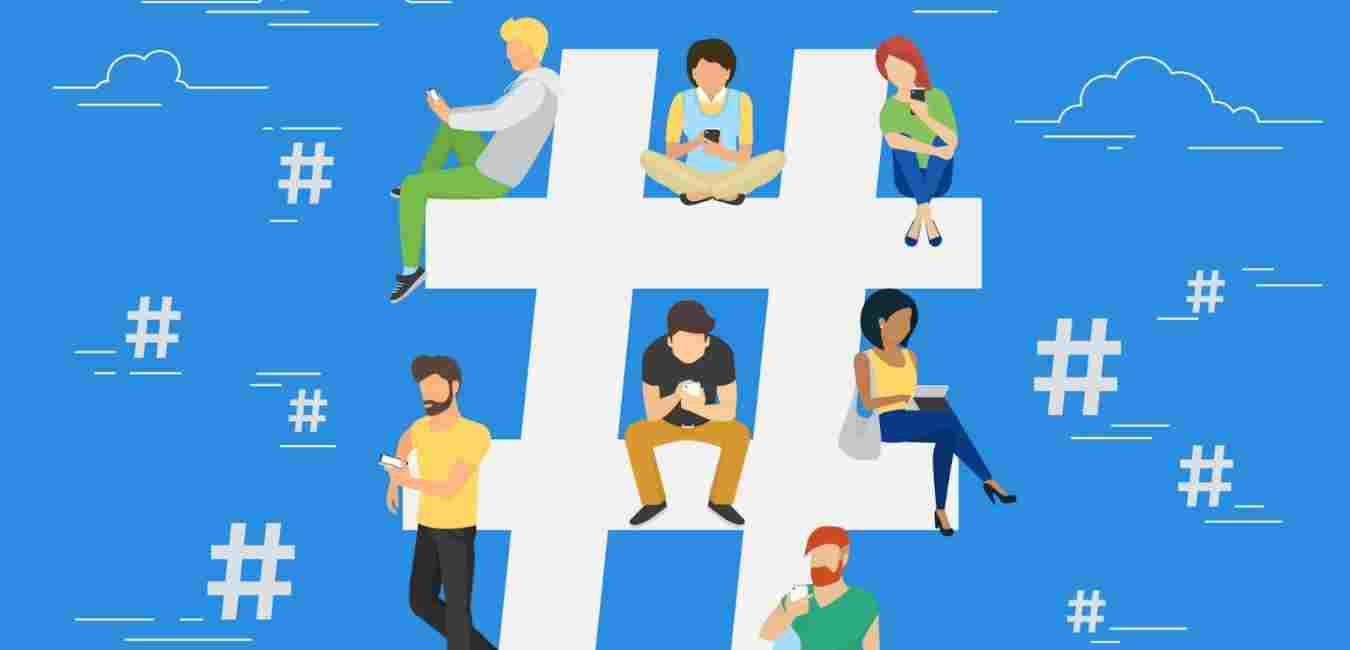 (picture courtesy: Business 2 Community)
15. An Authentic and Engaging Content
Some of the high-quality blog posts make $15000 to $30,000 per day.
People love reading online content that is relevant and helps them solve their issues. No matter what business you are in, the demand for correct content marketing will remain. The authentic and engaging content helps you communicate with your target audience as well as create a resonance over the internet. You need to create content that attracts your target audience and at the same time perceives right about your products or services.
Glen Allsop (founder of PluginID) had just started blogging with no prior experience in this field. Because of the authentic content, he posted online, his subscriber's number grew to 26,000, several of them became his customers helping him kick-start his business.
16. Correct Placement of Content
In order to create a digital resonance and maintain authority over the internet, it is mandatory to place the content in a way that reaches your target audience. You have the flexibility to share your content on various platforms and directly advertise your product and services. Make sure you choose the right platform where you can find your target audience and the website contributes to your image building. Guest posts on the highest-ranking websites will give you the best results for your endeavor. Content marketing is more about management, strategies, and creating a positive yet firm image than content curations, here comes the rescue of the best content marketing company.
There are several ways to promote your content but listed below are the elite ones:
-> Share premium content with your email subscribers.
-> Place your content on the highest-ranking websites.
-> Social media is the key
-> Use the best-paid promotion channels.
-> Answer the quora questions.
-> Use gated content on your website.
17. Search Engine Optimization is Your Key
SEO or Search Engine Optimization is the major field of focus for digital marketing companies, this is the sure-shot way to increase the visibility of your website on the SERPs and help you maintain a position on search engine rankings.
The ultimate goal is to be visible in the top rankings (on the first page of SERP) when people search for keywords that are relevant to your product or services. Everyone refers to Google or other search engines to find the solution for their problems, ranking your website/content for various relevant keywords will fetch organic traffic from the search engines to your website.
Companies have experienced 70% growth in organic website traffic by implementing the correct SEO strategy.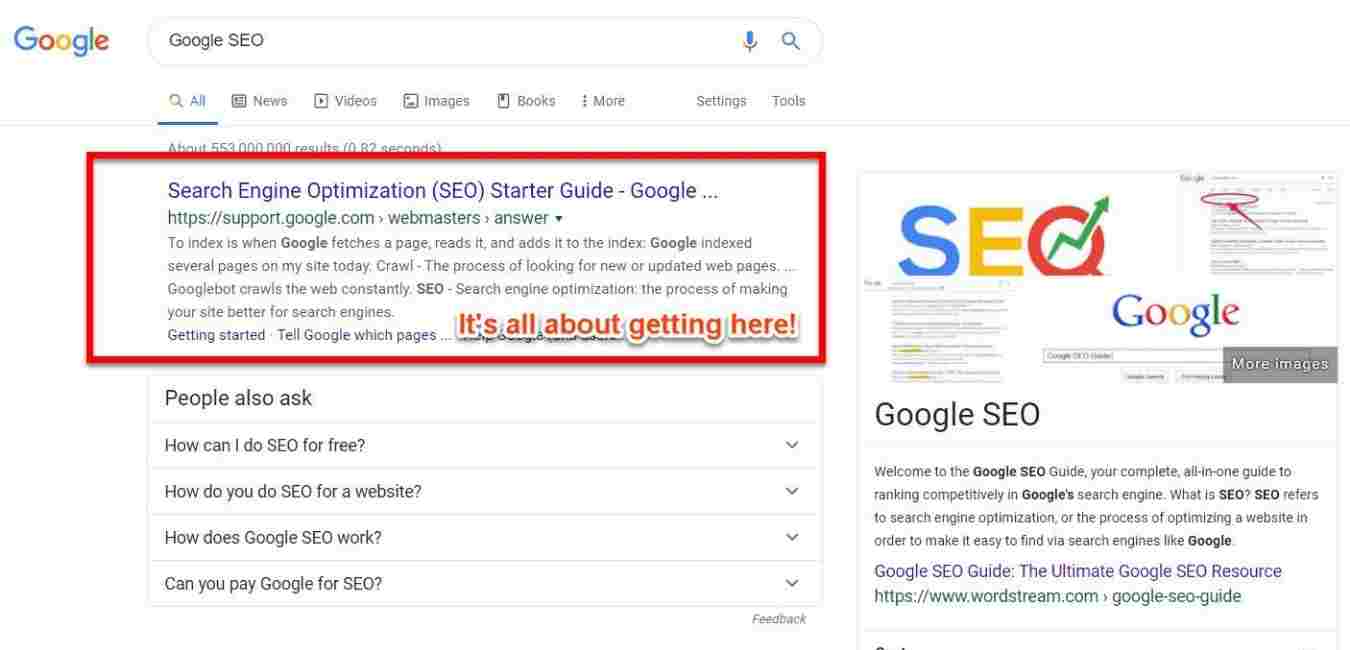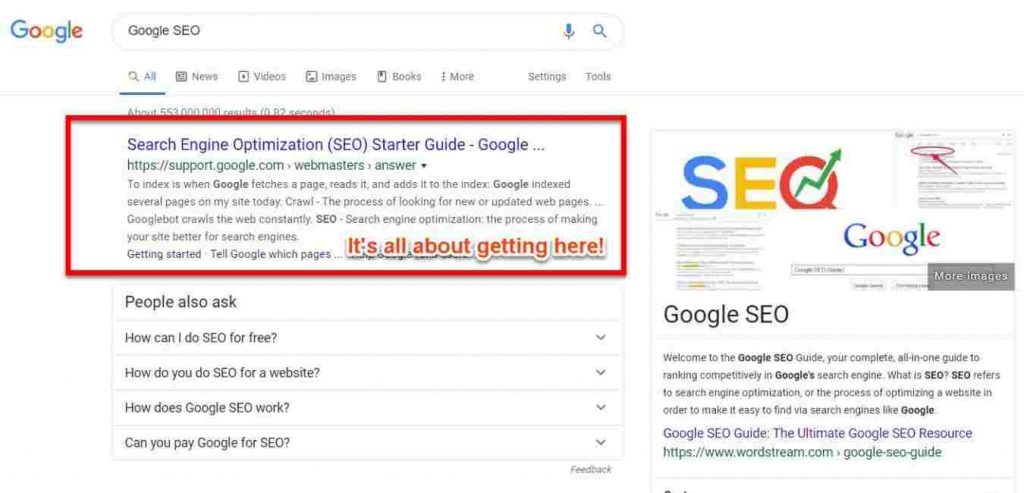 (Picture Courtesy: wordstream)
18. Benefit from Community Events
We can create an online brand image via a lot of digital marketing practices but offline recognition is also a must and especially in the B2B business. There are a lot of events where you can reach out to promote your brand among the interested audience.
Offline marketing and representation still influence a lot of people. The marketing rule of 7 states that a potential consumer needs to be exposed to a message 7 times before making a purchase. There is a normal tendency of the buyers to refer to various channels and gather pieces of information that will eventually influence their purchase. Influencing the choice of the buyer at various stages of sales is the ultimate way to succeed.
Be determined towards your goals and consistent on various channels, deliver relevant, impactful messages, and see the increase in the rate of conversions. The amalgamation of online and offline marketing is aimed at improving ROI.
19. Exhibit At Trade Shows
99% of the marketers admit that they get value from the trade shows, sometimes more than what they get from other marketing mediums. This is because the platform gives them the opportunity to exhibit their products to the mass of people that are associated with the industry in one way or the other and can be looked upon as "hot leads".
Trade shows sometimes do not agree with your budget and here comes the dilemma of whether to risk it or not? Colleen Francis, an influential salesperson, recommends participation only when there are chances to make 10x revenue within 6 months of the show vs the cost.

20. Go for a paid membership in your niche
Paid memberships create an automatic level of trust. The process is to find out the group that is elite and is serving your target audience – this is a bit sneaky but a sure-shot way of trust-building. The monetary upfront is there to ensure that everyone on the platform is committed to being there and is on the same page. A paid membership is your best bet until you are promoting your business in subtle ways and it does not seem like spam.
21. Paid Ad Campaigns
If you really want to channelize your marketing funds then there is the best way called paid promotions or advertisements. As the internet rules this era, online advertisements will fetch you quick and genuine leads and help you establish your brand recognition over the internet.
For online advertisements, you can rely on PPC ads, Facebook Ads and for media promotion, go for Television Ads.
A survey conducted by Content Marketing Institute including 3714 global marketers depicts that  76% of the B2C marketers use paid ads, while 64% leverage search engine ads and 59% rely on social media for the effect and result-driven marketing.
Also Read: What Are Social Media Ads? Types & Examples of Social Media Advertising
22. Work With An Influencer
If you are an established firm then it is to increase your reach and if you are a startup it is the best way to create your base. Working with an influencer who has a larger audience in your niche is your sure-shot way to success. Direct reviews and promotions from the influencers can drastically increase your sales.
59% of the consumer's purchase decisions are made on recommendations that come from the people whom they follow and have faith in (i.e. influencers).
23. Tell Your Product Story
As storytelling always remains a source to attract ears, you can grab the attention by introducing a story with your brand. Give your potential customers the solution to their problems through your product while engaging your customers with a story that captures their senses.
How can you tell the right story?
-> Focus on the purpose and benefits of your product.
-> The values of the audience.
-> The challenges that can be solved through your product.
-> Something to relate them to your product.
24. Pre-Order Promotions
For established businesses, it is a way to create a buzz before you release a product and for startups, it is a medium to launch your brand with a bang. It is often noticed that the brands offer pre-order perks to get more recognition and launch sales. These perks can be anything from discounts to cashback, gift vouchers, or a complimentary service.
Gaming websites are utilizing these business promotion tactics in video game pre-orders. They give bonus exclusive items on pre-bookings while generating media around product launches. The gaming websites provide early beta access (before launch) with limited exclusive pre-order offers.
Conclusion
So by far, it is clear that promotions can be done on low budgets too. The above mentioned are 24 business promotion strategies if implemented on the right foot will lead you to ultimate sales success.
If not all, then a bunch of these successful promotion tactics like social media optimization, search engine optimization, content marketing, and event participations implemented together will drive massive sales for your product while building an ever-lasting image of your brand. You can shortlist the best digital marketing agency as they hold an edge in online business promotion tactics which a layman often fails at. If you want the best ROI, promote your brand right by hiring the help of experts in the industry.
Moreover, it is important to retain your customers with top-notch products and services, as user experience counts in the end.
More info: What Is Thought Leadership? And When You Should Use It?

(Visited 172 times, 1 visits today)