What Are Social Media Ads? Types & Examples of Social Media Advertising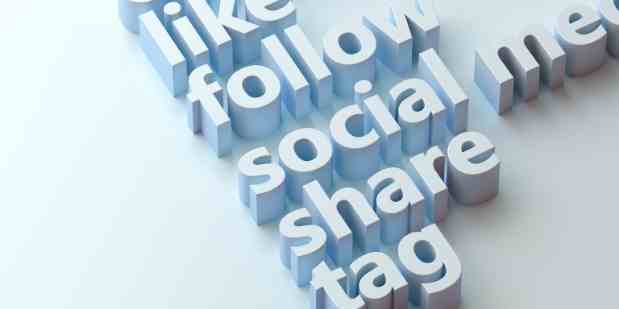 Who isn't aware of social media in this 21st century? Believe it or not but we are all swayed by these highly interactive and influential social media platforms. No matter how fast-paced our lives are, we will still manage to keep a minimum of 10 mins of our day to wander on social media (switching from one platform to another). The Maximum being 20 hours.
As the importance of staying social increases among the common public, businesses are leveraging social media to connect with their potential audience, increase the traffic to their website, sell their commodities and accelerate their sales graphs.
The article deals with everything you need to know about social media advertising, its benefits, types, and some inspiring examples to fuel you up with enthusiasm… So Stay Tuned…!!!
Social Media Ad is the biggest example of how companies are using these platforms to market their products and services to a potential crowd. One can effectively utilize these ads to accelerate their digital marketing campaigns and make the best out of them. Isn't it a win-win deal?
A small ad owns the capability of utilizing data users share on social media based on which it offers only personalized and relevant content. This process holds the highest probability of conversion as the viewer is seeing what he/she is interested in.
Seeing the reliability and outcomes of this marketing technique, businesses are outsourcing their deals to digital marketing companies relying on the experts to do social media marketing on their behalf while they focus on other segments of progress.
Table of Content
1. What is Social Media Advertising?
2. Types of Social Media Advertisements
3. Social Media Advertisements – Checklist of Benefits
4. 5 Tips for Designing Social Media Ads
5. Advertisement on The Most Influential Platform of 2021 (Facebook Ads)
6. Examples of Top-Notch Social Media Ads To Inspire You
What is Social Media Advertising? 
Social Media Advertising is the way a business reaches its potential clients through social media platforms. Showing just the apt advertisements that interest the clients (by analyzing the data they share) increases the probability of purchase. This is one of the rock-solid ways to perceive your target audience and convert them into your clients.
Once you are well introduced to the power of social media ads there is an underlying question that will bug you for sure – which social media platform is the best for your brand advertisement? Where you can find the highest traffic?
There is no absolute answer to which social media platform has the largest user base. Then how can you decide your ideal platform? Well, this has a solution too. When it comes to decision making you need to pre-determine where you can find your target audience and what sort of a campaign you are running through social ads.
To help you with a concrete decision and visualization of your benefits from social media ads, here is the list of different social media channels you can switch to for your ad campaign…
Types of Social Media Advertising
-> Ads on Facebook –
Facebook is a giant in terms of a social media site/channel. After the merge of Whatsapp and Instagram, it is safe to assume that FB has the largest user base as compared to any other social media platform in the current date. FB is the direct gateway to a potential audience and is the most reliable platform. Facebook is diverse and gives segmental options based on demographics to lookalike audiences.
-> Ads on Instagram –
One that follows Facebook is Instagram. The same extremely visual platform with diversified content and numerous image/video posts. A business can make the best of this highly interactive portal by running an attractive campaign. There are always other ads for inspiration.
Also Read: Instagram Business Model: Working and Revenue Analysis of Instagram
-> Ads on Twitter –
Twitter is another platform where you can optimize your social ads and get outcomes as intended. You might want to run a campaign on Twitter because of its Twitter Audience Platform. The tool increases your reach to a larger potential crowd (beyond Twitter).
-> Ads on Youtube –
The giant and diversified video platform has every video ranged from educational to entertainment, healthcare, informational, social, political, etc… A business can make the best out of this platform by posting the videos your potential audience will relate to. The ideal platform for storytelling related to your brand.
-> Ads on Pinterest –
Attracting more female eyes to your brand, Pinterest is your go-to option when it comes to wedding deals, cooking, interior decoration, style, health, and fashion.
Also Read: Pinterest Business Model Analysis | How Does Pinterest Work & Make Money?
-> Ads on Linkedin –
The platform with the highest professional user pool is your best choice when you are targeting the corporate audience dealing in B2B marketing.
Take the help of the best digital marketing companies to effectively run your brand campaigns on all the above channels. Outsourcing your tasks to the best is always the wisest choice.
Social Media Advertisements – Checklist of Benefits
97% of digital marketers use social media and 78% of the salespersons are grabbing more there than targets with the help of social media.
Here are the benefits of Social Media Advertisement (from a business's perspective)
1. Increasing your brand awareness, in turn, accelerating sales.
2. Create brand recognition – customers like to buy from brands they recognize.
3. Communicate with your potential clients only (as social media analyzes user's interests).
4. A large pool of data already available (no need for research or data collection). You can use social listings.
5. Do the storytelling for your brand. Let your potential audience link with you.
6. Clearly visible results – Facebook lets you see the insights of your page via an option next to your cover page's photo. Twitter also gives the same benefit.
7. Get inspired by other most trending ads and create your own masterpiece to promote your business. See what allures your clients the most.
8. Relate to the customers and become their trustworthy spot when it comes to purchasing the items you sell.
9. Social media can redirect your customers directly to your website or blog as soon as they click on a deal.
10. Social media can have an indirect impact on SEO.
5 Tips for Designing Social Media Ads
As compared to other digital platforms like Google Ads, the users are already aiming for particular content and thus searching those by entering specific keywords. On the contrary, social media makes your ad visible to your target audience anyways whether or not they are planning to buy a product.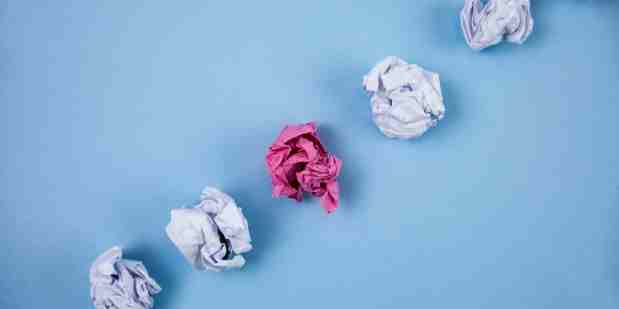 This is a persuasive step and might lead to conversions if your ad is impactful or shows an irresistible benefit to the viewer.
5 Most Sure-Shot Tips to design an attractive Social Media Advertisement
 Tip 1 – Work with the most impressive and clear images, strong contrasts, and striking colors.
Tip 2 – Do not overuse filters, this diminishes the authenticity of your image/videos and creates a doubtful picture in your viewer's minds.
Tip 3 – Avoid Overlapping the logo on the main image or any text that has an important plot.
Tip 4 – Make sensible use of symbolic colors and symbols to show the season's discounts. For instance: A product previously sold for Rs 1000 is now for Rs. 800. Put a red cross on 1000 and a green tick on 800. Or color 1000 in red and cut the number to show 800 in green.
Tip 5 – Make sure to clear your goals from your target audience. For instance, you want them to install, purchase or register. Customers should know your expectations from them. This enhances the chances of conversion.
For Robust  Social Media Advertising 

Know your target audience

Prioritize (Impression or Engagement)

Design your SM ads with mobile VFX in mind.

Let organic responses track your performance.

Test Your Ads, and measure results for optimizing the ads.
Advertisement on The Most Influential Platform of 2021 (Facebook Ads)
Facebook has helped several businesses promote their brand to just the right audience pool. The legacy and significance of this platform continue to prevail as it is still preferred over other platforms for social media advertisement.
The best is yet to be explored as Facebook is highly modifying its Facebook Ads interface to be as perfect and precise as possible. The sky is the limit if you get complete knowledge and the knack of its updated features and details.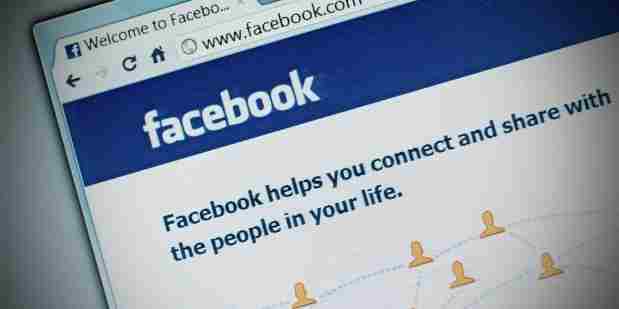 Also Read: An Analysis of Facebook Business Model: How Does It Work & Earn Money?
Let's discuss the three most recent and highly valuable advertising features giving absolute results:
3 Most Inspiring Features of Facebook Ads
1. Audience Network – Enhanced Location Filters
Audience Network is of the highest worth as it increases the premises of your reach. It enables the advertisers to step beyond Facebook and into other mobile apps, websites, and fresh articles and videos. This helps to cover a higher potential audience.
Key Features of Audience Network 
-> Restrict your campaign to relevant websites and apps.
-> You can block your campaign on dating, political and religious apps.
-> The tool has the same segmentation, mediation, and delivery options as Facebook.
-> Audience Network's double-check facility gives you control of the context in which your ad will be displayed.
-> You can activate the blacklist for Audience Network to fence specific places.
2. Facebook Ads Lookalike Audiences –
Facebook Ads 'Lookalike Audiences' is the feature that lets the advertiser reach the group of people who either share similar physical characteristics or have the same interests, likes and dislikes. The feature lets you advertise to a group of look-alikes.
Key Features of Lookalike Audiences  
-> Searching for people with similar traits or minds (worldwide) has become way easier with Lookalike Audiences.
-> You need a custom audience or original list (the list of your previous customers or viewers).
-> You can create a lookalike audience, given that the original database must contain at least 100 people of the same country. 
-> There is no need to add anyone to the original list from the country you are targeting to create a lookalike audience.
-> The source of lookalike audience should be either the app, a conversion pixel, or a Facebook page.
3. Global Demographic Segmentation –
This most significant and highly productive feature of Facebook Ad is the ability to target the global audience (not to forget targeted). Earlier segmentation for ads was limited to a particular country means the global campaigns were created manually, later making it difficult with algorithms.
The Global Demographic Segmentation has no demographic limitations. On the contrary, they can only be applied to website conversion campaigns, app installs, and app engagement campaigns.
Key Features of Global Demographic Segmentation
-> You can target the whole country and still block certain parts you are not interested in.
-> You can widen your reach to a global audience or restrict your reach to specific locations – your choice.
-> Facebook prefers one language for each group so you might have to create specific groups for different regions (for local languages).
-> If your ad is successful in a particular part of the world it will reallocate a larger chunk of your budget to those locations. From the admin panel, you can easily spot budget reallocations.
Examples of Top-Notch Social Media Ads To Inspire You
Facebook Ad
Slack – Slack's 'make world better' campaign proved to be the wisest investment for this online communication platform. The campaign shows what it is like to sit in 25% fewer meetings and was a perfect pull for the Slack com platform (social distancing supporting the deal).
Google – Google's 'build what's next' campaign is an exemplar of best Facebook ads. The synchronization of this ad with the rest of the Google brand is appreciable.  The active verbs and aspirational language created excitement and link with the audience relating to its new cloud computing platform.
Instagram
Calm – As we all were unspecifically scrolling our Instagram to pass our time in lockdown, Calm caught our eyes to its campaign. The image was impactful yet relaxing to the eyes further enhanced by the positive text and font choice. Calm followed the best video practices perfectly delivering the message to its audience.
Uber – Normal surveys are boring and are often ignored by most people but Uber was able to fetch extensive attention with the funny call to action approach "Avoid Work for 1 minute and take this quiz". Uber hooked its users with its stories and spilled its trivia and tips – thus increasing engagement and conversions.
Twitter
Iberia – It is a Spanish Airline that created a global stir with its campaign 'always on' on Twitter. They introduced 'real-time' ads that shared the real-time prices and destinations as and when the airline came with an offer.
Groupalia – This electronic commerce firm created a campaign for app installs. Groupalia hired 'Twitter Audience Platform' –  the platform that lets the advertisers significantly increase their reach beyond Twitter to other platforms with an external mobile app.
Takeaway
There is a lot of scope for advertisement on online social media channels exploring which businesses have played in shedloads by converting their viewers into their clients. As profitable as it is to run a social media campaign, it is harder to handle one. Here comes to rescue digital marketing companies in India and overseas…
Digital Marketing is a wider term, part of which is social media advertisement. Now pile the entire digital marketing together or break and restrict to only social media ad campaigns, a digital marketing firm is a savior for you. Genuine queries are welcomed.
(Visited 619 times, 1 visits today)