Top 10 Marketing Strategy Examples That Led the Brands to Popularity
Marketing increases sales enhances your brand's goodwill, helps you gain the organic lead, and what not… BUT. The most important question is what are the correct marketing strategies through which you can fulfill all your expectations?
2019 had a lot of emerging marketing trends like podcasting, chatbot services, voice/visual search engine optimization, online advertising campaigns, SEO, SMO, storytelling, and whatnot. These digital marketing trends were highly relied upon in 2020 and it still continues to rule.
From giants to startups, every company is in one way or the other using these marketing trends in their strategy to surge up their sales. 
Let's learn from the best today…!! The article holds the catalog of the top 10 successful marketing examples that are enough to inspire you and help you redefine your personal marketing strategies.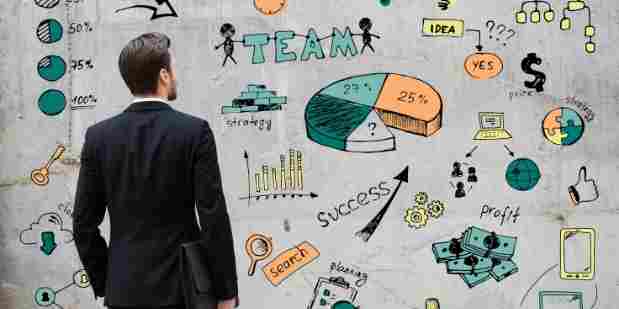 What is a marketing strategy?
Marketing strategy means creating a prior roadmap through which a company can easily reach its target audience, communicate and influence them to buy and keep buying from their brand. Increased sales are the ultimate goal of the marketing strategy, so you can easily assess/modify your strategies if your goals aren't served.
Terms for the best marketing strategy… 
1. Target your potential audience only. Be specific… 
2. Know your business's goals and ambitions. Make sure to have an alignment between your goals and your marketing strategies.     
3. Express your services completely and correctly. Is it the product or services you are offering? And is it tangible or digital? Focus on the benefit of your target audience. 
4. Add a value proposition to your marketing strategies. A unique feature that is outstanding and attracts the consumers (in product or marketing strategy). 
5. How will you initiate a conversation with your potential clients? What story of your brand have to tell them? Not having a specific story to link to your brand will lag your brand's success.  
6. 'Internet is the King'. Be visible to more and more people with these digital marketing tools – Search engine optimization (SEO), Social Media Marketing (SMO), Social Media Management (SMM), run online campaigns, and PPC (ads) on search engines.
Fact: Businesses are heavily banking on online marketing to enhance their brand value and sales. They are especially benefiting from outsourcing to the best digital marketing company in India.
Top 10 Successful Marketing Strategy Examples
| | | | | |
| --- | --- | --- | --- | --- |
| 1. Spotify  | 2. GoPro  | 3. Chipotle  | 4. Red Bull | 5. Vogue |
| 6. Sephora | 7. Twitch | 8. myFix Cycles  | 9. Philips | 10. TOMS  |
These can fetch water from the desert….. Top 10 examples of successful marketing strategies.
1. Spotify – 'A Music for your every mood'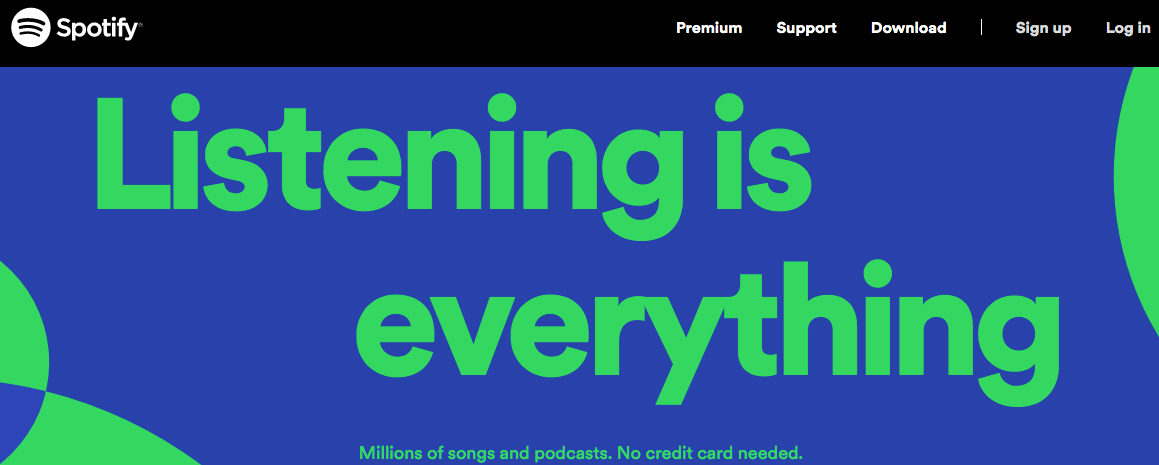 Strategy – An Outstanding User Experience…
Two to three years ago the name was a complete stranger to us but now the Spotify app is on the smartphone of every music lover. The base behind the success of this brand is its different approach to serve its customers.
For instance: Apart from giving the benefit to choose the song from categories (Bollywood/Hollywood/Tollywood), the brand allowed its users to choose based on their moods (workout/motivational/romantic/sad, etc.).
The feature helped the users get precise songs (they used to listen earlier) strengthening their bond with the brand even more. The ambassadors are carefully placing AI for curating the playlist based on user's habits (Release Radar and Discover Weekly). They went digital with advertising, promotion, and marketing of their brand.
Worldwide Paid Subscribers of Spotify in Millions (source: Statista) 
| | |
| --- | --- |
| Quarter 1 (2020) | 130 |
| Quarter 2 (2020) | 138 |
| Quarter 3 (2020) | 144 |
| Quarter 4 (2020) | 155 |
2. GoPro –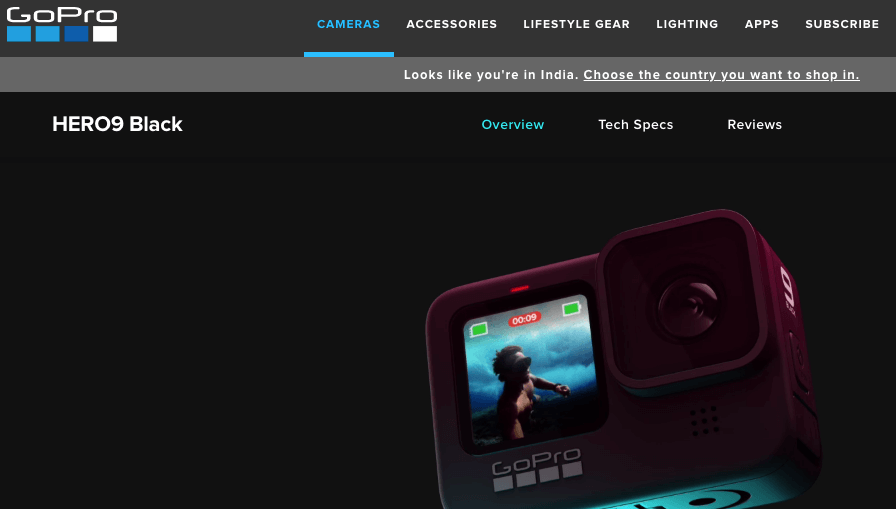 Strategy: Giving User-Centric Content and promoting itself via Social Media
GoPro cameras managed to climb up the ladder of success with their user-oriented approach in clicks taken from these cameras. GoPro has already become hype among adventure, and athlete communities as it enables the best clicks and videos which no other traditional camera was ever able to capture.
For instance: GoPro's video editing program develops high-end and smooth videos that have evident start and end frames with their logo to signify their presence. The video is then shared on social media.  This inspires every young, millennial, adult, and old to create and post their own videos.
The brand is clearly using social media to attract new eyeballs at the same time retaining the old ones with their best user experience. 
3. Chipotle – Chipotle, for Real
Strategy: Fun loaded Social Media Contests and Active Participations
Chipotle – (the American casual restaurant chain) grabbed several eyeballs with the launch of its original social media contest 'Chipotle Royalty' in 2020. The contest gave users the chance to win $10,000 and have their order permanently fixed on the menu of Chipotle, provided that they have to post their TikTok video explaining why their Chipotle Order was the best.
The brands made the best out of this social media marketing technique as people highly participated in this contest that eventually hiked up their sales.
4. Red Bull – Gives You Wings
Strategy: Risk-Taking Attitude
Red Bull motivates people to challenge their fears and push their limits to new possibilities. They showed the same attitude by sponsoring Felix Baumgartner's jump from the stratosphere. That jump was just one example of their high-risk publicities sponsoring high-risk athletes for the promotion of their brand.
Marketers were aware of the accompanying level of risk with such advertisements but somewhere knew that high risks mean high rewards.
5. Vogue – The Spectator
Strategy: Retaining the Loyal Customers by introducing reward points and other perks.
Increase your bond with us even more. Vogue Australia introduced the Vogue VIP program to encourage and interact well with its loyal customers. The program encouraged its subscribed customers with reward points and other benefits like access to premium content, free door-step delivery, VIP invites to Vogue Events, and a free subscription to Vogue e-magazine.
Businesses often are pulled back because they do not have a robust system to help their clients win rewards or other benefits thus losing their clients. Vogue did its best by introducing an exclusive members-only website to serve its loyal clientele and analyze its progress.
Fact: In March 2020, Vogue reached over 2.4 million people in Great Britain out of which 1.8 million were women (says; Statista).
6. Sephora – We belong to something beautiful

Strategy: Enhancing their loyal customer deals.
Sephora – the beauty and cosmetic giant stressed over its loyal customers by their 'Beauty Insider' program. The program segregates Sephora customers into three groups (based on annual spending)  (i) Beauty Insider – no minimum spend, (ii) VIB (minimum spend of $350) (iii) VIB gauge (minimum spend of 1000$).
The highest i.e VIB gauge holds some salutary incentives and benefits increasing the urge of more and more people to buy from Sephora. VIB and VIB gauge comes packed with heavy discounts and high-quality service.
7. Twitch – You are already one of us  
Strategy: Converting Niche into Sales
Twitch – the American live video streaming service is the hype of recent times. With no intention to relax, Twitch is constantly focusing on its niche (i.e. video streaming). In a way, the app gives exclusive perks to the community of gamers and is not generalized. Being precise and smooth is one of the routes to retaining your clients for life.
Though the app is restricted to App Store and iPads it still holds the higher chunk in terms of viewers. The table below shows the number of Twitch users by month (Aug 2020 – Feb 2021) (source: businessofapps)
| | |
| --- | --- |
| August 2020 | 2178 |
| September 2020 | 2202 |
| October 2020 | 2385 |
| November 2020 | 2487 |
| December 2020 | 2523 |
| January 2021 | 2920 |
8. Myfix Cycles
Strategy: Retargetting consistently
Retargetting is the chance to get back your lost sales. The strategy works well if any brand has to activate their dormant users or provoke their existing customers to purchase more. 'Speak when the time is right' following this say, a company speaks strategically with its clients via SMS, emails, ads, and pop-up targets.
Myfix has mastered the art of retargeting. The Canadian cycling brand collaborated with Facebook to install a tracking code called Facebook Pixel on the MyFix website. The tool is for the company to keep a vulture's eye on their visitors surfing the internet.
They analyze their brand's growth by using the three demographics (i) people who visited their site in the last 14 days 
(ii) who wishlisted the items but exit without purchasing
(iii) customers who made purchases in the last 180 days.
9. Philips – Innovation and You
Strategy: Better Me Better World Campaign
A few years ago the world-known lighting brand Philips inspired the world by launching the "Better Me Better World Campaign". This initiative was aimed at accomplishing a wide range of good causes like global healthcare, supporting underprivileged children and mothers at-risk.
The brand contributed and communicated to society at the same time. With the help of the digital marketing company, Philips leverage all the digital channels (digital PR, press, content creation, email marketing, events, blogs social media, paid media advertising, etc). Philips left no stone unturned with its cause to reach every corner of the world. 
The best digital marketing company has every power and resource to create an online resonance of your brand.
10. TOMS – One for One 
Strategy: One for One Program (a noble purchase)
The slogan itself depicts the sole purpose of this brand's existence. Under the slogan/program, the company gives one pair of shoes to the poor child for each pair purchased by the consumer. The brand revolves around making a difference in poor children's lives, bringing positivity, happiness and at the same time communicating with potential clients to buy stylish masterpieces from them. The brand is the best for those who prefer stylish, affordable, and comfortable shoes.     
The strategy revolves around making a difference in society and bringing a ray of happiness to poor children's lives. The brand leaves a positive impression on its clients by making them feel like they have contributed to a noble cause (which they actually did).
Accompanied by the One for One campaign, TOMS pulled the One Day Without Shoe campaign to get closer to people even more.
Conclusion
You can also hire a different approach in your marketing strategies and leave a mark of excellence in your target audience's hearts. Digital marketing is no big deal with the best digital marketing agency serving you and you being clear with what you will communicate to your clients. These strategies speak on your brand's behalf… So be precise with your marketing strategies.
Your search for a digital marketing company to outsource your tasks becomes easy if you know more: Visit: What is an Advertising Campaign?
(Visited 166 times, 1 visits today)