What is an Advertising Campaign?
An advertising campaign is the best way to make more and more people aware of your products and services. In fact, the advertisement comes under the early tiers of marketing and is one of the most potent ways to promote your brand, sell your product/services, establish your goodwill and earn a shedload of money.
But most of the companies have the notion that advertisements are enough to grab the eyeballs and turn public interests into their sales. Nope. This needs a powerful advertising campaign and planning from the scratch. Here comes to your rescue the digital marketing and advertising company.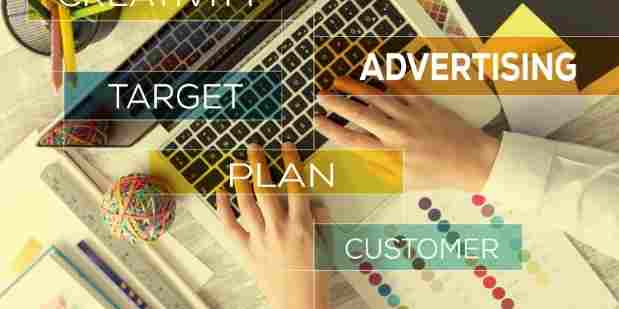 Go and Grow with Online Advertising
The entire world nowadays is using smart gadgets and in this tech-driven era what's better than digital marketing or online advertisement of your brand? You can reach out to a larger audience, communicate with them, and earn potentially by selling your products/services. In fact, online advertisement is quite effective and helps you build strong goodwill for your brand.
Search for your ideal Online Advertising Agency
Step outside your traditional premises and hire experts to run the online advertising campaign of your brand. An online digital marketing and advertising company will do complete justice with your investments, by planning and creating a result-driven roadmap to reach your targeted audience.
How can an advertising company help you with the best online advertising campaign? Stay tuned to know more…
Here is the roadmap to the Great Advertising Campaign
1. Setting A Goal –
This is the very first step to correct advertisements. "Set your goals from the advertising campaign you are going to run". There is no denying the fact that our prime objective is 'increased sales' and brand promotion. There are other entailed goals you need to fulfill like correct communication, improve your goodwill, create brand awareness, link your brand with feelings and emotions and then promote a product with a bang.
2. Target Audience –
Your brand advertisement cannot be generic. The campaign needs to be tied to a specific market and target audience. Advertising in the right direction will help you reach your desired goals much sooner. Touch the right ground by understanding your audience (gender, age, location, preferences, marital status, etc.) and further segmenting them into categories.
3. Categorize your Potential Audience –
Why do you need to categorize your potential audience?
Now that you know your potential audience you need to separate them into groups and see each groups' personal needs and benefits from your product. This way you can run personalized ad campaigns with a higher probability of converting deals from the target pool. 
Stress on these 
4. Communicate with your target audience –
Now it's time to communicate with your target audience via the best and robust advertising campaign promoting your brand. Make sure you are able to deliver the best deals to your target pool and their benefit from purchasing your product. Also make sure to be clear, concise, and confident in your services/products. 
Moreover, communication is a constant process. Bridge the gap between you and your potential audience by owning a robust website or app giving any access.
5. The Best Advertising Channels –
As said earlier, there is nothing faster and effective than an online advertising campaign. Your business can communicate with millions at the same time via an online ad campaign.
Let's see what are the best channels for an online ad campaign: 
–>> Social Media Marketing – This is the most efficient source for building communication between you and your potential audience. Social media has the highest pool of audience and therefore is the best strategy for promoting your brand. Create ads on social media and let the platform take care of the rest. Different platforms have personalized design strategies that will increase your success rate.  
–>> Content Marketing – Content is the king in today's world. The authentic and good quality audio, video, and written content can effectively advertise your brand and create positive goodwill for your brand. Branded and authentic content can help you attract and retain your segmented clientele. Yes, you can create personalized content in the interest of each segment.    
–>> Email Marketing – Another way to reach your target audience. You can use email marketing to get new leads and use its 'loyalty formula' to get authentic leads. You can use email marketing to retain your clientele. 
Fact: Attracting new clients is 7 times attractive than retaining the old ones. 
–>> SEM – Search Engine Marketing works on the PPC model. Your advertisement will be displayed on the search engine networks. SEM is a great way to enhance your goodwill and promote your brand.
6. Focus on the Online Appearance of your Brand –
A website or an app is an online representative of your business that has to be user-centric, highly responsive, and attractive to the viewers. This is why user-friendly websites or apps are important. You might lose a lot of genuine leads on the grounds that your website is not user-friendly. Interact with your clients easily.
7. Track the Results –
Track the metrics, analyze and accordingly alter your advertising or marketing strategies. As you have now segmented your users under various categories it is evident that you will show each group personalized ads. Make sure you track the results and see which segments have higher conversions and which segment needs attention.
To be noted: General metrics and KPIs are two deals. Where general metrics offer you metrics, KPIs help analyze the company's set strategic goals.     
5 Best Advertising Campaign Examples of 2020
The companies have actually spoken and mesmerized people with their advertising skills and imagination. Inspirations for the advertising world.
Here is the list of the top 5 advertising campaigns that left a significant mark in their respective industries: 
1. Budweiser (Whassup Quarantine Version) – The brand made a re-entry with its 'Whassup' catchphrase in 2020. The very first ad captured male friendship with minimal words but overloaded emotions. The 2020 version picked up a Big Question of 2020 – 'is everything OK?'. This version triggered the mood of quarantine very well. The campaign was rolling under the taglines #togetheratdistance and #savepublife.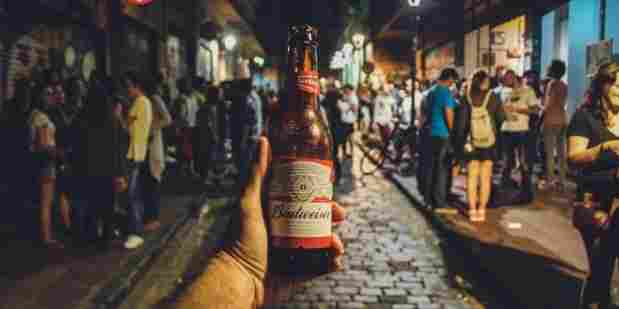 2. Narcos by Netflix – What recently captured most of the hearts was the Narcos ad campaign – a series by Netflix. The campaign managed to gather millions of followers on social media platforms and became the most talked-about series of 2020.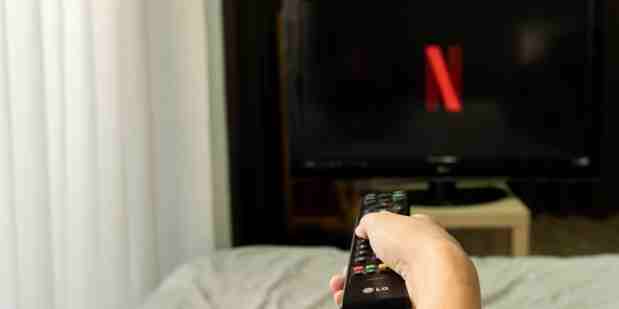 3. Open to all by Heineken – A company should know its audience well and therefore the marketing department tries to segment its clientele until they get the perfect slot. Hail Heineken, the brand communicated just the right emotions to its audience and therefore became the successful video of its times. The ad shows modern, old-fashioned, athletes and even an alien under one single video while it promotes its non-alcoholic beer (suitable for all the audience).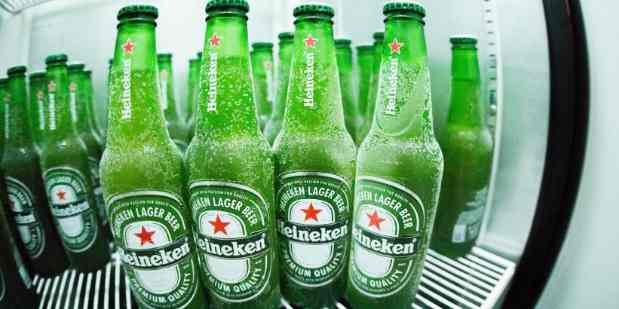 4. Dracula by BBC – BBC advertised its flagship drama 'Dracula' at the beginning of 2020. The ad justified the crux of the series when a billboard appeared with the collection of large wooden stakes eventually turning into the freaking shadow of Dracula as the day descended and the moonlight fell on the stake.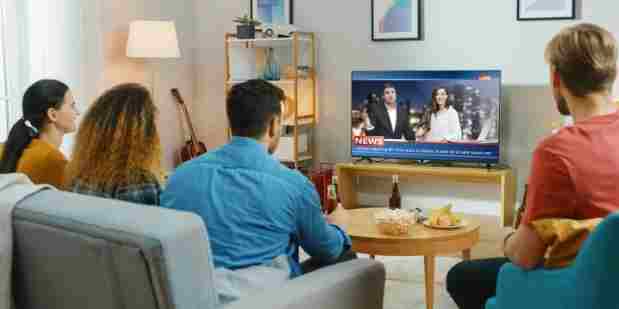 5. Expedia – let's make a trip – The hospitality and travel department had a hard time consuming the outbreak of the pandemic. Keeping up the spirit of travel and tourism, Expedia (a hotel aggregator site) showed a couple recreating different expeditions at home while giving its audience a hope that vacation and expeditions will resume soon.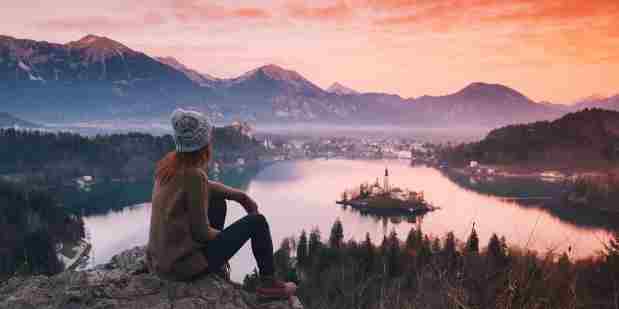 Verve Online Marketing – Your Advertising Campaign Expert
Verve Online Marketing is an IT company developing websites, software, and apps and giving robust digital marketing solutions to its clients. Yes, from web development to digital marketing all under one single roof… Verve Online Marketing as your marketing expert takes care of your business branding on all the advertising channels and helps you articulate the results accordingly. The team of dedicated professionals will keep you confident in their services by constantly communicating with you and giving mandatory updates.
Checklist with Verve Online Marketing
1. The best digital marketing and advertising strategies to increase your brand's goodwill.
2. We focus on our client's needs and the needs of their clients.
3. We work on analysis.
4. The best delivery of your brand's benefits to your target audience.
5. We will help you increase your brand's likeability.
6. We are always testing our current marketing strategies and try to push our limits by constantly optimizing your online marketing strategy. 
Every client has different advertising and digital marketing needs. Being in the industry for years we have come across varied requirements and were able to give the best custom solutions to our clients. Want to discuss your marketing requirements with us? Talk to us and we are here to lead you from scratch.
(Visited 258 times, 1 visits today)