Best 25 Email Marketing Tools With Their Pricing
Did you know that the first marketing email was sent in the year 1978? That email resulted in $13 million in sales! Email is one of the most prominent and coolest ways used by companies to contact their clients. Even after so much advancement in technologies over the years, email is still considered to be the best channel to reach the target audiences. Not just reaching the potential audience but email also helps in making money. Today's marketer's email marketing to build an engaging relationship with them and convert the audiences into potential customers. To promote your app, you can use various email marketing tools for businesses of any size.
Choosing the best email marketing tool with the desired features is very much important. In this article, you'll get to know about the top email marketing tools which you can use in taking your business to the next level. 
Let us begin with the basics first!
What Is Email Marketing and Why It's Needed?
In simple words, "email marketing" is the process of promoting your business by building good relationships with customers, keeping them informed about your business, offering discounts and coupons, etc. As it doesn't ask for the use of paper, email marketing is totally pocket-friendly. 
Email marketing has evolved ever since after the birth of the internet and therefore is considered a mind-blowing marketing tool. In fact, according to research, it came out that 85% of U.S. retailers consider email marketing. This shows how impactful it is becoming. This process gives you the power of contacting your visitors and spreading your business message right into their inboxes. 
Check out some of the benefits of email marketing!
a. Increase visits: Building a connection through email marketing can increase repeat visits to your website. This can be done by collecting the email addresses of those visitors who have already visited your site and then sending them valuable content.
b. Build a loyal relationship: It's all about how loyal your visitors are. If your visitors frequently visit your website, then they are more likely to convert into your permanent customers as compared to first-time visitors.
c. Increase in sales: Email marketing helps in increasing your sales by outperforming both social and organic search traffic. 
How to Choose the Best Email Marketing Tool?
It is very crucial to select the right kind of email marketing tool that fits the needs of your business. It doesn't matter how popular an email marketing company is. It won't work for you until and unless it offers you the services you are looking for in your business.
Mentioned below are the few factors according to which you should choose the best email marketing tool or service!
a. Easy to use: The email marketing tools that are easy to use should be considered rather than those which are quite difficult to understand. 
b. Automation: Every email marketing tool offers the facility to automate your email campaigns but does not get trapped as each one does it in a different way. Go through the features of each tool first and then decide which one is suitable for your business. 
c. Industry: Not every email marketing tool works well with every industry. Opt for those email marketing tools only which suit your business working conditions.
d. Price: Pricing is one of the biggest deciding factors for whether you'll choose a particular tool or not. The pricing of the tool must fit your budget.
Check out the best email marketing tools to ensure you hit the mark every time.
This email marketing tool is best for beginners and offers more than what it looks like. Mailchimp is a quite powerful and cost-efficient tool that works very well for businesses of every size. It offers pre-built templates and ready-made customizable segments and can also be connected to a WordPress website or an e-commerce store. Apart from collecting and sending emails, Mailchimp also sends out surveys and uses filters to build contacts.
Speaking of its pricing, Mailchimp offers a free subscription for 2000 subscribers or 12,000 emails per month. If you want to own an unlimited account, the tool charges start from $10 which is quite cheap.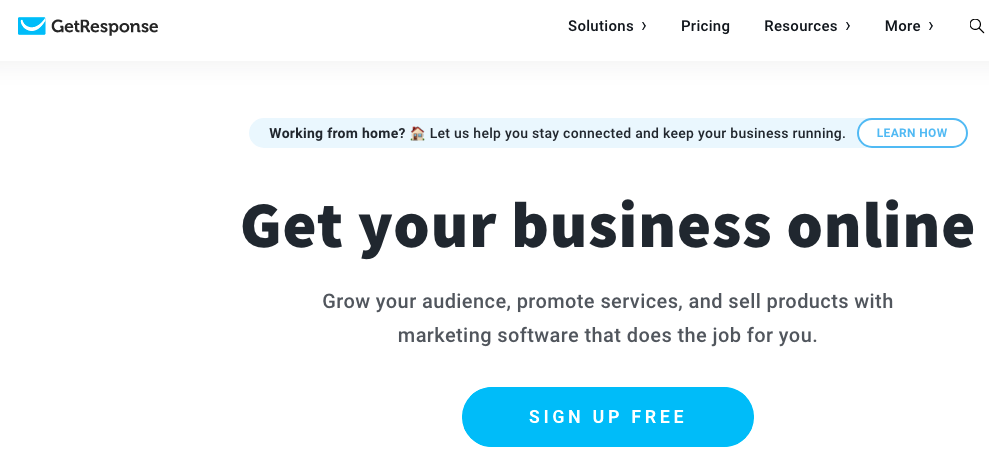 As an email marketing tool, Get Response allows you to grow your email list by adding custom fields to contact lists. It allows you to copy contacts as well as to conduct searches. The labeled data is displayed in the form of pie charts and bar graphs. 
There are so many features that you'll find in this email marketing tool that help you grow your business. The Get Response gets support by live chat, email and phone. This tool offers a fast user interface, then GetResponse might be the right solution for you.
The pricing of services offered by the 'Get Response' tool depends on the number of subscribers. The basic charges start from $15 per month with 1,000 subscribers.
This email marketing testing tool is an automated email testing that allows you to promptly identify broken images, links and other bugs. Along with this, Litmus let the user test the template on more than 70 email clients and devices within a fraction of seconds. It is an extremely versatile tool
This is a brand for a web service that lets you test your template on 70+ email clients and devices like Android, Apple and Windows in a matter of seconds. 
In short, automated email testing. Litmus email testing works like this:
a. You send a test email
b. The software makes email clients open it
c. It creates screenshots of how your email looks 
d. You get these screenshots in just a few seconds
Litmus is a highly versatile tool that lets you test your emails in traditional web clients and also popular mobile devices.
Speaking of its package pricing, Litmus comes with a free 7-day trial. On the other side, pay $79 for the basic version, $399/month for its premium version and $149 for the Plus version.
As one of the best email marketing tools for small businesses, "Constant Contact" comes with plenty of customizable templates. All the features offered by this email marketing tool help you take your business to the next level. It comes with two plans i.e. the basic plan starts at $20/ month while the email plus plan starts at $45/month. But initially, for 2 months, you can access their tools for 60 days free of cost.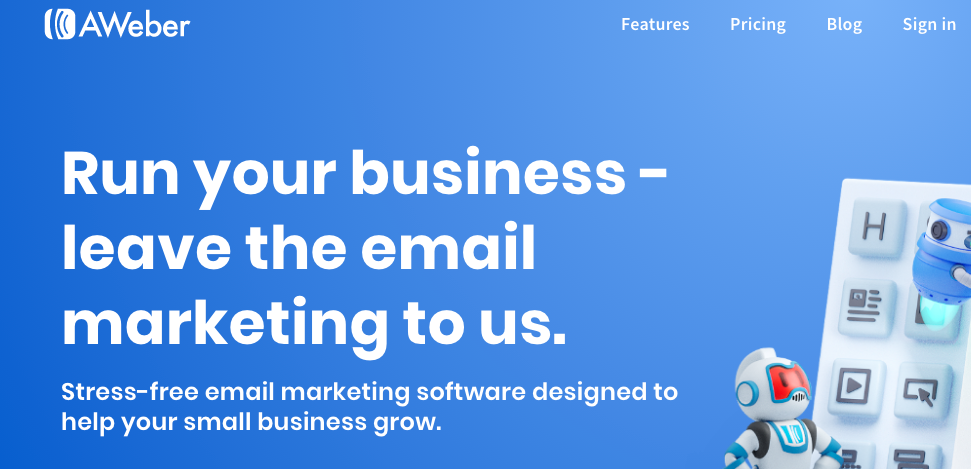 Best for all the marketers, "AWeber" is a great tool to engage your customers via emails. This email marketing tool gives access to more than 150 email templates. It also allows you to assimilate with the popular shopping cart tools. Through this, you can add new customers to your website each time they buy something from you. This autoresponder is quite flexible and in order to better marketing strategies, you can use customer data.
The pricing of this email plan varies on the number of subscribers. Have a look at the prices!
a. $19/month: 0 – 500 subscribers 
b. $29/month: 501 – 2500 subscribers
c. $49/month: 2501 – 5000 subscribers 
d. $69/month: 5001 – 10,000 subscribers 
e. $149/month: 10,001 – 25,000 subscribers 
The users of AWeber can enjoy services like unlimited emails and a 30-day money-back guarantee.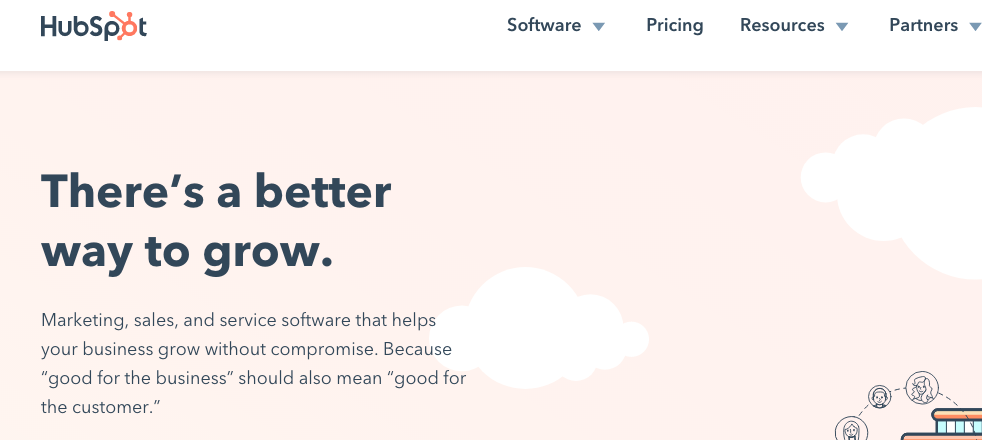 HubSpot is a free email marketing tool that allows up to 2,000 emails per month. The user can grow the customer base with the help of an easy drag and drop email builder. HubSpot offers upgraded solutions starting at $50. It is automatically connected with HubSpot CRM which includes personalized content in your emails.
As one of the industry leaders in Marketing and Transactional Email delivery. "Reach Mail" uses the 'message testing' feature. Reach Mail also gives you the option to choose from several hundred email templates. You can also track who clicked on your links, how many users forwarded your message, or who opted out with the help of 'Advanced tracking'. The pricing of Reach Mail starts from $10 per month to $70/month.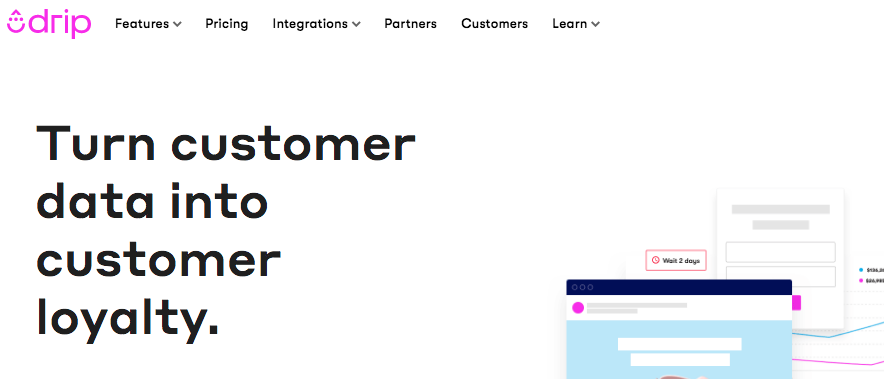 Did you know that 'Drip Campaigns' aren't limited to email? This tool also applies to direct mail and phone-based marketing as well. Drip is basically a versatile marketing tool that consists of a plentiful of features like message personalization, integration with e-commerce platforms, comprehensive data analytics, etc. This email marketing tool also supports a pair of distinct tools for building emails. One is visual and the other one is text-based. This helps create impactful image-driven marketing, alongside follow-up messages that are more targeted and personal to individual users.
The starting pricing of the Drip package accommodates up to 100 subscribers. While the basic package starts at $41 for up to 2500 subscribers, the Pro costs $83 monthly for 5000 subscribers. 
Over 40 million emails are sent, shared and tracked via "Mad Mimi" very conveniently. The detailed reporting features integrated into Mad Mimi allow you to see how many emails were opened, how many shares there were on social media and more. You can also view real-time responses on your social networking activity. Speaking of the package pricing of Mad Mimi, the basic account for 500 subscribers starts from $10 per/month, while the pro package costs $42 for 10,000 contacts.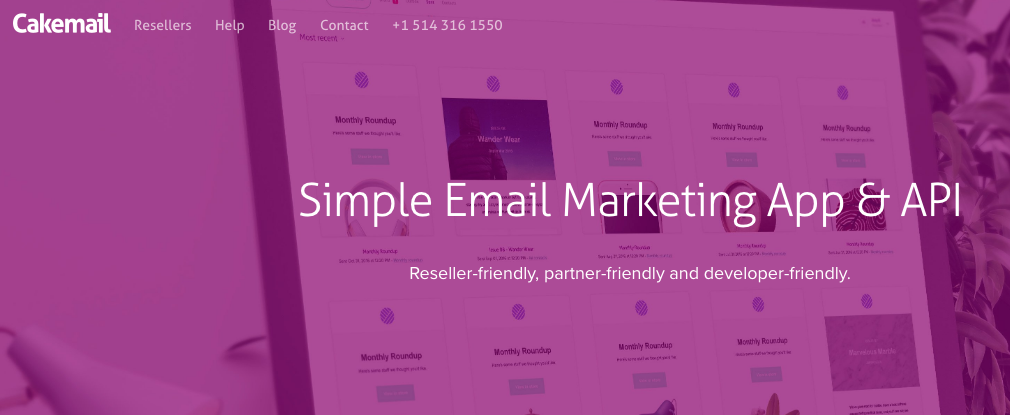 This email marketing tool has a feature called "split A/B testing" which makes sure your emails don't end up in spam. The 'Campaign Analysis Tools' of Cake Mail use Google Analytics and detailed reports on various aspects like how many times the email has been opened up, click rate, bounce rates as well as unsubscribe rates for your contacts. When it comes to pricing, the free starter plan allows 500 contacts along with 500 emails, on the other side the basic package starts from $8/month.
Take advantage of this email marketing tool to combine template-based marketing. Mailjet has a 24-hour support line and it also offers tools to segment lists and customizes emails with all your contact data. The pricing free plan bags you 1,00,000 contacts along with 6,000 emails per month. While the bronze package of Mailjet costs you around $7.49 per month.
Popularly known as the best tool for email newsletters, "Flashissue" combines email marketing with content curation. The newsletter can be sent via various social media platforms like Gmail, Facebook, Linked In, Twitter, Google+, etc. You can pull down content from blog posts or search the web to pull content from a variety of sources with the help of this email marketing tool. The premium account of Flashissue ranges between $20 and $50, the free plan gives you 25 contacts a month with unlimited emails while the group plan starts from $5 per month along with 250 contacts. This tool can be integrated with Constant Contact and MailChimp to unlock a host of extra features.
The autoresponder feature of "iContact" sends automatic messages at certain time intervals. iContact comes with HTML coding options and various marketing templates. The special package price offered by iContact starts from $14 to $117 per month. 
This email marketing tool offers an incredibly useful WYSIWYG editor used for HTML content. The free test plan brags 2,000 subscribers/12,000 emails a month. 
This email marketing tool has made its special place as the Swiss Army Knife. ToutApp gives you full transparency and it includes CRM integration and analytics. There's a free trial account for 14-days, while the basic package starts at $30/month.
LeadPages offers huge flexibility to customize landing pages whenever needed along with seamless integration with the best email marketing providers. They have multiple monthly and annual plans. The basic package starts from $25/month.
Benchmark offers multiple templates such as newsletters, greetings, promotion templates, giveaways and more. These templates can be used for multiple purposes. You can add your own HTML and CSS with the help of a visual editor tool. While about the pricing, the basic package starts with 600 emails at $9.95 per month and 2500 emails at $19.95 per month.

This flowchart-style campaign is pure fun. It will help you to interact with your customers in a highly personalized way. The basic package of Infusionsoft starts from $199/month with 2,500 contacts which go up to 12,500 emails.
The Template Builder tool allows you to get your campaigns displaying properly in all email clients. It also ensures that all emails can be easily read on a mobile device. They have two packages:
a. Basic one starts from $9 per month 
b. The unlimited costs $29/month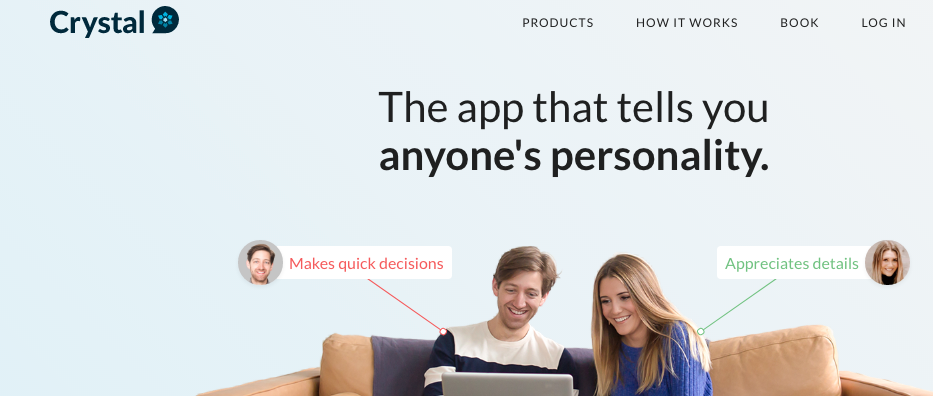 This communication tool not only upgrades your emails by promoting them but also helps you better understand your audience, increase response rates, and see higher conversion. The premium tool plan price starts at $29 per month. 

Offering two services i.e. email finding and email verifying, "Voila Norbert" is a great tool. Be it building marketing connections or reaching potential recruits, this tool is your savior. Talking of the pricing of Voila Norbert, its prices are based on the needs of businesses. But still, the verifying pricing of this tool in bulk is around $0.003 per email.
If you want to go beyond basic email marketing, then "Omnisend" is the right tool for you. Not only it allows you to create automation workflows using pre-built customizable templates but also lets you add several channels to the same workflow. It also offers smart segmentation to layer targeting rules which makes you reach the right customer at the right time and on the right channel. This customizable tool allows you to actually define what kind of message the customers will get.
The package pricing of Ominesend is free for the basic email marketing plan (which includes up to 2000 emails per day). While the standard plan starts at just $16 per month.
YesWare is a perfect choice for those who want to run 20-50 email personalized campaigns just to save time. You can see who opened, clicked, forwarded, or replied to the sent emails using YesWare's dashboard.
Integrated with the most famous CRM, this email marketing tool gives you transparency into what your sales team is doing. They also offer a built-in dialer for those times when an immediate call. The prices after the 30-day Enterprise trial start at $12/user/month and go up to $55/user/month.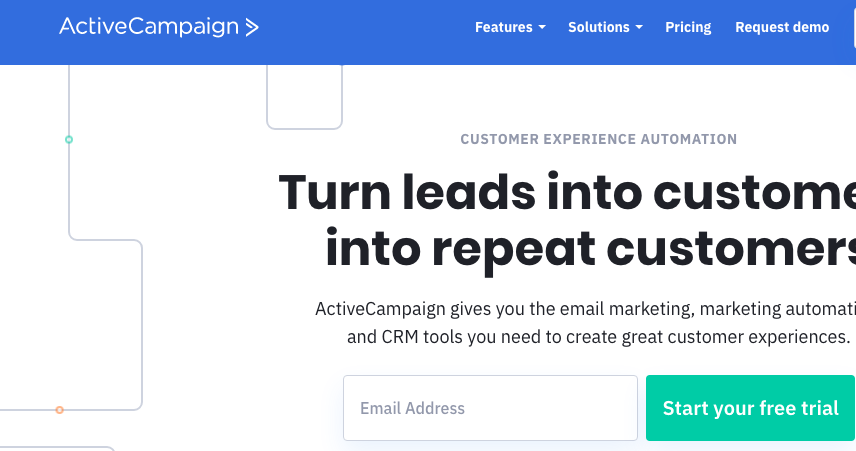 This email marketing tool allows you to run very behaviorally driven marketing and sales campaigns. But this all happens with a setup that is mostly understood by the tech-savvy businesses. The package starts at a price of $7.65/month which can go up to $149/month for the full package.
Target Hero is ideal for businesses that require a huge range of features to run their campaigns. The account requires verification to sign up. The free plan of this tool comes with 1,000 contacts with unlimited emails. While theri MIni Hero plan gives you around 5000 contacts at $19.90. Third plan option is the Super Hero plan which is priced for $39.90 along with 10,000 contacts.
(Visited 105 times, 1 visits today)