7 Most Powerful Real Estate Marketing Strategies and Ideas
Regardless of your status – a novice or pro, being in the real estate business is not easy. To stand out from all the noise and capture the attention of potential clients, you need solid and powerful real estate marketing strategies. In order to see your market grow and stay ahead of your competitors, read ahead for efficient and effective marketing strategies which we have put together in the list below:
1. Make sure to invest in a professional website for your business – To have a lasting success in your real-estate business, first ensure you have an up-to-date and a professional site that acts as a rock-solid foundation for all your digital marketing efforts. A joint report by Google and Loopnet has demonstrated that nearly +80% of inhabitants and financial specialists utilize the web to settle on rent and buy choices. This implies that your site is a strong base to assist you to gain that visibility, new possibilities, and drive deals. So, your ability to reach the targeted audience and attract more buyers depends largely upon the user experience from your website.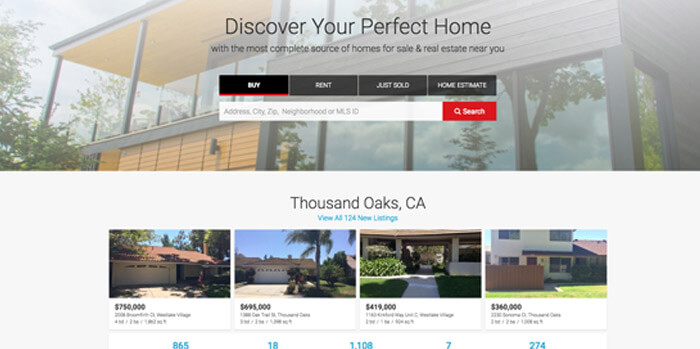 2. Tell stories, don't just describe the features – Storytelling is indeed the biggest thing right now! Enlisting the features such as square foot, the number of bedrooms, balconies or baths, etc, doesn't tell your prospective customers anything regarding the experience of living in that place. So, it is important that you narrate the stories, that weave those facts and mere pictures into something beautiful, thereby giving your targeted audience a feel, that the place being described has come alive. So, you should also consider investing in 3D tours and virtual staging for each and every listing of yours. Hence, provide virtual tours -it is important, very important! A picture is definitely worth a thousand words, but it is a wise idea to hire writers that can weave interesting stories with some impactful and powerful words to make buyers curious. It is important to make those listings pop!
3. Maintain an active blog – Maintaining an active blog is of paramount importance. To begin a dialogue with your potential customers, have that social media visibility and make a massive impact on the search engines, having an active blog with valuable and fresh content is definitely a must! Educating your readers with tips and advice, regularly engaging with them in the comments section, sharing key updates of your company and passing on relevant industry and market news on a regular basis will help you demonstrate your knowledge, your efforts and help you establish yourself as an authority- a valuable trust factor and a sign of growth.
Bonus Tip: Publishing local market reports or market studies to educate your customers are surely going to help you generate more interested readers and increase traffic on your website. 
4. Focus on selling the neighborhood, not just your property – At times, you certainly need to think like a prospective buyer and not just as a seller. Make sure you do not just highlight your property but the major perks of buying or renting the property in that neighborhood. If your potential clients are real foodies, make sure to point out the gourmet restaurants and the popular spots where they can find the local cuisine. If they are those history buffs or art lovers, point out their points of interest such as popular museums, art galleries, studios, etc. The simple crux is – make your potential customers feel that they will love not just their space but also the neighborhood. It is your job to make them feel more emotionally connected to the neighborhood so that they can be satisfied with the kind of lifestyle they are going to have, as imagined.
5. Don't forget your mobile users- Your website should be optimized for your mobile users. With the ever-increasing mobile usage, almost 80% of the users are using mobile devices for online activity. So, optimize each and every page of your website, for these users, the majority of whom undertake activities like buying, selling or renting online. And, if you can have a mobile app- that will be like a cherry on the cake for the users can directly review the listing from the mobile app. 
Bonus Tip: Stay social and actively engage with your prospective clients online on different social platforms. 
6. Host special events in the space – Take for a spin an idea of an open house and host an actual special event in the space. The event should especially cater to the types of businesses or individuals for whom that space is actually meant or ideal. A well-staged home that is fit to sell, packed with food, live music and a whole lot of drinks to enjoy will be an ideal spot to network with each other. Mention during the event that you are the sponsor, that the space is available and the perks with which the place comes. Such events are an excellent medium for networking and to reach the targeted businesses, so holding a few of these won't hurt much!
Bonus Tip: Face-to-face marketing is really crucial so ignoring that would be lethal. Interact with local businesses and indulge in "networking" as much as you can. Real conversations and pleasant experiences drastically increase the chances of a sale, so make the required efforts.
7. Always and always go for a pro photographer – As a realtor, you should consider investing in real estate photography and hire a pro photographer as such images definitely help to sell spaces at higher prices by at least 10-20%. Bad photos are going to diminish the interest of your prospective buyers, no matter how great the property is. So, make sure that you hire someone who has the relevant experience in photographing real estate and architecture. And if you possess the equipment and have got the skills, do the job yourself! Professional pictures definitely go a long way, so don't mind spending on them for they can reap you the rewards within no time. These can be then applied to your social media campaigns, online advertising, email marketing, etc.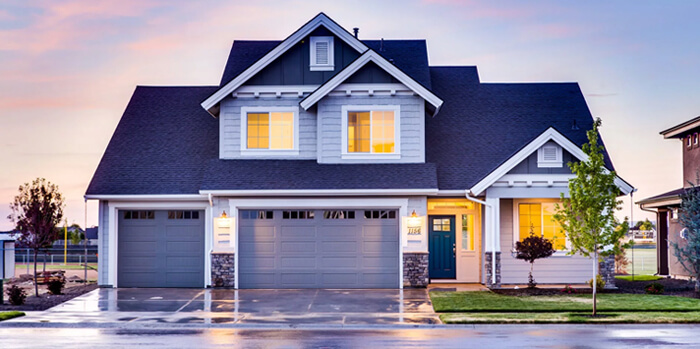 (Visited 59 times, 1 visits today)