What is Database Marketing and How it Can Help Your Business Achieve New Heights?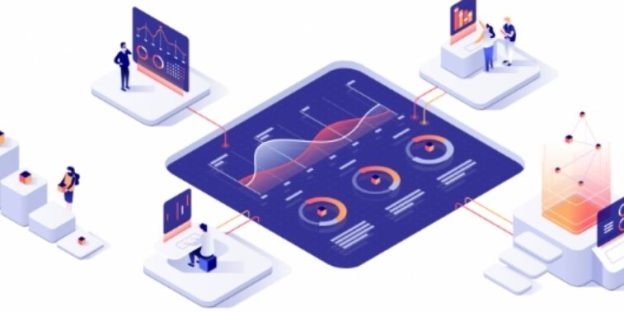 Mobile app analytics, customer engagement, customer's needs, strategies to make things easier for the customers,  customer experience strategy. These are some of the buzzwords among the businesses that have their mobile app. It's true if your marketing strategy you can attract new customers, keep your current engaged, and eventually enhance your business growth. If you are also looking for one such marketing method which will help you effectively then database marketing is one which you are looking for. So, before you can say, Jack Robinson, let us learn about Database marketing and why it is important?
What is Database Marketing?
Database Marketing is another kind of marketing that was invented a few years back. Since we are turning towards the internet for almost everything, businesses are finding new ways to use the internet to serve us better. And that is one of the reasons why we are witnessing websites and mobile apps for nearly every kind of business. Now that you know the base of database marketing, let us enlighten you with its definition.
Database marketing is the form of online marketing that involves the collection of customer data like their names, addresses, phone number, their likes, dislikes, what they expect from the business, their pattern while using your app or website, etc. so you can use this useful information to create a personalized experience for every user and to attract new customers.
Database marketing is a perfect example of using the latest technology in the most effective way to come up with ideas that will increase your business needs. It helps you understand your customer better like you will learn what they want to be marketed and what not. Once you have the idea you can fulfill the customer's needs using the best practices.
Importance of Database Marketing
Leveraging the benefit from the new methods is a great way to stay ahead in the market from your competitors. It makes really crucial for businesses to use database marketing in today's advanced world if they want to win the marketplace. You can use this data to create relevant marketing messages that vibrate with your current and potential customer needs.
Benefits of Database Marketing 
With enough competition in the market among the businesses for every industry, it is also difficult for the users to choose the one for the services. Mostly they go for the one which offers a personalized experience and makes it easy for them to use the service. With customer database management you can understand your customer's journey and find a way to engage them to your app or website. If your main focus is your mobile app then we suggest you connect with a top mobile app development company so they can share the best ideas to engage with your customers using the data from the database marketing. Let us have a look at how database marketing can help your business.
-> You can have exact mobile app analytics using database marketing. It allows you to group your customers like most loyal, high-value customers, first-time customers, card-abandoning customers.
-> Creating detailed customer segments based on their personal interests.
-> Find the best time and method to connect with your customers so you have a better engagement rate and sales numbers.
-> Improve your marketing methods as you won't waste a single penny and money on campaigns that are not effective to your business. Money is a crucial aspect for every business, especially for startups and small businesses.
-> Offer better customer service with a 360-degree view of the customer's interactions with your brand.
-> Using personalized messages for both current and prospective customers and get loyalty from your customers
-> Offer better offers to your loyal and regular customers so they always are your customers.
Challenges of Database Marketing
Everything is not perfect and so does database marketing. It does offer some amazing benefits but in order to perform them successfully, you need to understand the challenges as well. Let us have database marketing challenges.
=> Data Accuracy – Many times customers do not provide accurate information and small issues like typos, handwriting legibility, or insufficient information can have a really big impact on your database marketing method. This limitation depends on the customer's input but you can still limit these inaccuracies by replacing input fields with standardized drop-down or checkboxes to have the correct information.
=> Data Decay – Data decay is another limitation of database marketing, as your user's data keeps on changing from day today. People get transfers, promotions, address changes, new email addresses or make some life-changing decisions that can make their profile out of date. Do you know that a well-managed database can decay at a rate of 2-3% each month, which means one-third of your data is invalid within a year? However, to avoid this limitation we suggest you take help from an app development agency and focus on the info that is less likely to change like their name, phone number, etc.
=> Acting on Time – Collecting and analyzing your customer data is the only first step. Now you need to work around to come up with the most accurate way to use it. You need to quickly enough to capitalize on a customer's interest in and interactions with your brand. Use accurate mobile app analytics to find the most accurate time to the respective users for a better customer engagement rate.
Mobile marketing has also become essential in these advanced times. With thousands of mobile apps available across multiple niches, how will you get the people to download your app? Before you start with the mobile app marketing strategies, we suggest you start with a step-by-step guide to marketing for your mobile app and how you can easily achieve it.
Effective Database Management Marketing Strategies
We understand it's not easy for users to create their own database marketing strategy. So, we have some of the best steps for database marketing which you can follow:
Identify your Target Audience – Identifying your target audience is the biggest step you can ever take. Learn about your customers like how old are they? What's their income level? What are they interested in? After gathering all this information, build an ideal customer marketing strategy to have the most effective results.
Collaborate with Other Teams – Collaborating with other teams including marketing, sales, and support is a great idea to find the best marketing strategy.
Choosing Right Tools – Now tools and software play an important role. So it's better to have access to the best tools which help you collect the information, customer types and even organize the information to match your different product or service categories.
Keep Data Up to Date – Building customer data management can take a lot of time and effort from your end. So, it's crucial to keep this data up to date from time to time so you never feed any outdated information to your users. There are many online tools available in the market that can keep your data updated from time to time.
Offer your Customer Privacy – Respecting customer privacy is really important in every business. You need to set boundaries and only market them as per their interests, perspectives, and life updates. The most effective way of personalization is to provide a relevant message to an interested audience.
Now that you have built your database using user segmentation. It can help you create the most successful campaign specifically for specific kinds of users. Tailoring a campaign as per your customer's needs increases loyalty among the customers. There are different kinds of segmentation methods for complex data.
For instance Recency, Frequency, Monetary(RFM) Analysis, for instance, creates customer groups based on how active they are on your app and how they are spending their time. It allows businesses to quickly connect with the app development agency to find a way or features that will help them to engage with the customers. You can also learn the pattern of your new customers, old customers, and customers that order most from your mobile app. This user segmentation technique is perfect for eCommerce businesses and apps. Learn more about customer segmentation from our detailed blog on 6 customer segmentation examples for better mobile marketing.
If you have ever heard that "Marketing without knowing your customer is like shooting in the dark which might or might not lead to beneficial results." Then it is completely true. As mentioned above, customer segmentation is a great way to move ahead while creating your marketing strategy. If you want to know more about it then learn from customer segmentation examples. It will tell you which marketing campaign is effective for which genre of users and other beneficial information for your mobile app.
Database Marketing Examples
Finding Out your High-Value and Loyal Customers
Apps from different industries have different kinds of users. For instance, OTT platforms learn which customer is their regular watcher and at what time so they can use the power of push notifications to tell them about the series and movies at the right time. If you are from another industry then you can also use this technique to find the data that you can use to increase user engagement and improve your ROI.
Offer Personalized Customer Support
Ecommerce apps use this amazing database marketing method in which they can access the profile of the new customer or the person who has recently made their first purchase. With this information, you can immediately provide a personalized support experience to the users and offer a faster resolution by helping the customer quickly set up and complete the purchase.
Understanding Which Service/Products is Perfect for a Particular Customer
With database marketing, you can understand which customer is visiting a particular page multiple times. You will learn which product/services they want, you can connect with the user and ask whether it's the price or something else because of which they are not completing the order. With database marketing, you can ensure that you're offering something that your customers actually want.
Predicting Who Will Buy and When
For every business app, timing is critical. Understanding the window of opportunity and striking at the right moment can really help businesses with mobile apps in engaging customers. Finding at what time you get maximum completed orders is a great way to move ahead with your database marketing strategy. This way you can use methods like notifications, and offer promo codes to the right users at the right moment. By this method, you will also get to learn which user clicks on the promos and which are not. Now you know these campaigns are really effective.
Mobile App Analytics is the guide, assistant, and best-ever companion of a business application. Being a business person, you can't afford to shoot in the dark. With mobile app analytics, you will come to know how your app users and specifically your potential audience is behaving and responding to your application. Learn more at mobile app analytics – Ultimate Guide.
Conclusion
In this competitive world, it's important to learn the latest marketing method in order to win the marketplace. And database marketing is the new addition to this new method. You can leverage the benefits from this marketing method and earn more revenue in desired time. All you need to keep in your mind is that keeping customer experience at its best is really important and you can only achieve it when you know what they actually want and whatnot. Offering services or not molding your business as per their needs and requirements will make you lose them in no time and go to your competitors for the same service. Use the latest marketing methods, create a long-term relationship with your current customers and find new ways to engage new customers and stay ahead in the market and win the marketplace.
(Visited 105 times, 1 visits today)