6 Customer Segmentation Examples for Better Mobile Marketing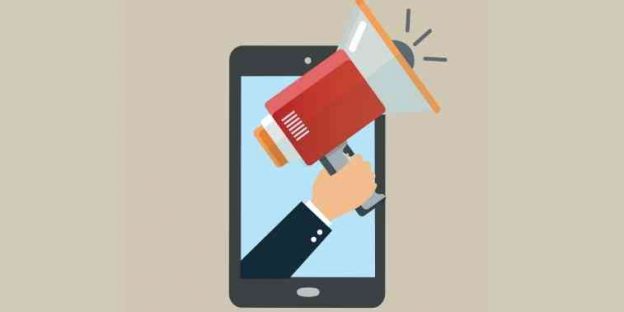 There are different types of mobile apps in the market and every type of user uses these apps to make their life easy in one way or another. You can't define a particular kind of user using your app. In Fact, every single one of them is unique and will react very differently to your marketing campaigns. That is why it is suggested to market to only those users who are likely to respond and let alone generic messaging is a leading cause of uninstalls. So, the question arises which target marketing strategies to use to reach the right audience and for maximum conversions.
To make it easy for you today we will cover the best customer segmentation practices which will include engagement strategies and marketing campaign examples for key user segments. Moreover, here we also have an effective blog on digital marketing tools for small businesses. These tools will help you connect with the users in the most engaging way and grow your business to a new extent.

What is Customer Segmentation?
Customer Segmentation can be defined as dividing customers into groups based on similar traits. With the help of the segmentation, you can make the most of your target marketing strategies by marketing them to the right and interesting set of audiences. It means you can directly converse with the users which are more likely to renew your services or buy again instead of wasting money on users who are not ready yet. With personalized marketing techniques, you can close them in less time. Let us have a look at the most common types of customer segmentation:
Demographic Segmentation – This segmentation is based on income, gender, age, occupation, etc.
Geographic Segmentation – As the name suggests, it is based on country, state, or city of residence, etc.
Behavioral Segmentation – It is based on the activity and inactivity of the user, their usage time, session frequency, browsing history, average order value, etc.
Psychographic Segmentation – This segmentation is based on the user's interests, personality, attitudes, and values.
Technographic Segmentation – It is based on preferred technologies. Software and mobile devices.
Well, there are more than a million ways to divide your user base. All you need to find is the right method to target that particular audience and see the results.
Customer Segmentation Analysis Best Practices
As mentioned, there are a million ways to divide your user base, but if you know the best ways to divide them then you will quickly see the results. With the below segmentation practices you can ease the targeting in marketing techniques that you use to attract the potential and current user base.
1. Comprehensively understand your user – Understanding some aspects of your users like where do they come from? At what time and how do they use your app? How can your solution make their life easier? As you learn more and more about the users and app usage habits and you find the best target audience marketing techniques.
2. Don't be too Specific –  Pointing out everything like what they do? How do they do? And When do they do it? Being this specific can be harmful to businesses as the users will think you can track each step to sell your products and services as there is no privacy.

3. Setting Prioritized Goals – On creating a few segments, start defining goals to reach with every segment. It will allow you to use brand strategy examples used by a top digital marketing agency and find out whether your segmentation is working effectively or not. Here we also have the top 10 marketing strategy examples that led the brands to popularity.
4. Test and Optimize – Finding out what is working for key groups of customers? What isn't? Testing your marketing strategy and campaign goals from time to time is a very effective way to move ahead.
5. Revisit your Segments – Your job doesn't stop after creating segmentation and attaching target marketing strategies to it. Your users will evolve with time and you also have to evolve along with them. Revisiting your segmentation and tweaking it with the latest trends will help you a lot. Does your current messaging still resonate with each segment, or do you need to refresh your approach?
Thought Leadership (in business) is a part of content marketing strategy through which a company demonstrates its ideas and expertise to have a never-ending influence on its target audience. As a business, you should also learn about thought leadership as to what is thought leadership and when you should use it.
6 Customer Segmentation Methods plus Strategies
1. Activate New Users – Creating a segment of the users who have launched the app for the very first time, or about the users who have downloaded the app but never launched it. The users under this segment don't seem that interested then you can use features like push notification, SMS, etc to reach out to them with discounts or other programs. You can also send them welcome offers which will prompt the users to explore your app or make a purchase. Or you can also introduce them to key features that your app consists of.
2. Monetize Active Users – This segment consists of the users who regularly launch the app but haven't made any purchase yet. Now you have to define who is your active users and it will depend on your app type. Once you find out the users under this segment then you can send them personalized recommendations or discounts based on their browsing history.
3. Build User Habits – Once you have marketed your app to your users then you need to constantly keep them engaged with the app so it becomes a habit of your users. You can create a segment of users who have launched your app recently but do not use it on a regular basis. You can send push or in-app messages to engage these users with personalized content or with new product updates. Just like earlier you can also send personalized push notifications which consist of relevant deep links that take them straight to the page which interests them. The most advanced mobile app development company will help you get all the required data so you can easily use target audience marketing.

– What if we said we have Marketing strategies for small businesses that do not require a lot of investment? Isn't this exciting? And yes, this blog is all about all these marketing strategies that you can implement without investing a lot of money. Learn more about 15 amazing marketing strategies for small businesses and learn how to tackle the market.
4. Upsell Converted Users – Once you are able to convert the users now to grow your business you need repeat customers. Now you need to create a segment of users who have previously converted but have a low average order value so you can target this audience with the mobile app development company in India. You can offer rewards or loyalty points cards to encourage the users so they repeat purchases and higher-order values.
5. Turn Loyal Users into your Promoters – Once your user talks about your app from their mouth then it means they are promoting your mobile app. Create a segment of power users, who constantly use your app from time to time and let them know how much you appreciate them and encourage them to share the app. You can also offer some amazing merchandise and let them know how much you love your users. This mutual love will spread the word about your app in the market and increase your user base. You can also ask this loved user base to give your app store ratings and reviews for round marketing.  All you need to make sure when you have to ask for the user rating without disrupting the user experience such as in the middle of the checkout process.
Reading is a powerful habit that every successful marketer should read. Moreover, if you want to become a successful marketer then we suggest you check 21 best marketing blogs you must read for the betterment of your business.
6. Re-Engage Users – This segment consists of the users who used to be active but dropped off recently. You have to find out the algorithm to include the type of users in the app. We suggest you include the users who haven't launched the app for longer than twice their usual interval. If a user typically launches the app once a week, add them to this list. Once again send them the personalized push notifications to let you know since they last launched your app. You can offer discounts or promotions as an incentive to convince them to purchase.
Without powerful marketing campaign examples, you can't win the marketplace. You need to engage the users in your app and the above-mentioned analytics will help you target the particular type of users.

We're Verve Online Marketing and we've been serving our clients with our IT, designing, and Marketing services since 2012. Every day, our team of dedicated professionals works to make this world a little better through our premier solutions. Our exclusive services include Mobile App Development, Web Application Development, UX/UI Designing, SEO, Digital Marketing, and IT Consulting like "how to reduce android app size during the development" and Digital Marketing Services to businesses from all around the globe irrespective of your business domain.
(Visited 267 times, 1 visits today)