Top 12 Digital Marketing Tools for Small Businesses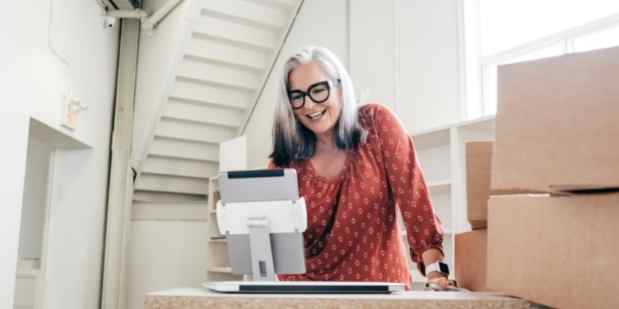 Digital marketing is an amazing tool for every size of business but when it comes to new, small businesses and startups it gives them a chance to prove themselves in front of everyone. And that is one of the reasons why many startups are attracted to digital marketing services in the first place. In Fact, the most exciting aspect of digital marketing is how it levels the playing field for smaller businesses. If you are offering incredible products or services to your customers but need to reach out to the right audience then you can leverage the benefit of top SEO services in order to reach the interested audience and potential clients to market your brand.
Digital marketing is better than traditional marketing in many ways. Firstly it doesn't require a multimillion-dollar budget to get things going. Secondly, it gives you a chance to fight with your competitor in the most comprehensive ways. Best Digital Marketing agencies offer a high ROI in the minimum investment possible. Lastly, it gives results in no time.
Being a small or a new business in the market you need marketing techniques that can be effective on a small budget. Digital marketing has many aspects like SEO services, PPC services, content marketing, online reputation management, conversion rate optimization, etc. that are valuable for small businesses and startups who do not have the resources to dedicate a team to in-house marketing, or the budget to outsource the work to a marketing agency.
Some digital marketing tools help in specific but important tasks like researching keywords, brand monitoring, email automation, and much more. There are many tools that are free to use and also are very effective. However, you also have to pay some amount for many tools as most of them are freemium. We suggest you plan your tools based on your brand's goals for your digital marketing strategy or you can also hire the best digital marketing firm which will help your business in many ways. We understand it can be daunting for you to choose the right tools for your business. So, we have compiled a list of the top 12 digital marketing tools which will help your business grow in no time.
12 Free and Paid Digital Marketing Tools for Small Businesses in 2021
1. Google Analytics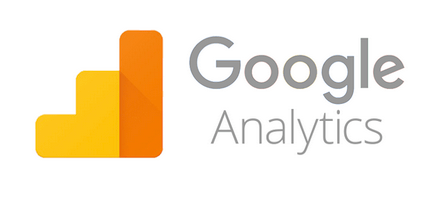 Google Analytics is an amazing software and as the name suggests it is offered by Google which provides valuable insights on traffic visiting your website and how the users are engaging with your website. You can pair it with another effective tool known as Google Search Console which helps you identify any kind of problems on your site and optimize it for traffic. Google Analytics and Google Search Console both are completely free software for everyone. Top SEO agencies from all over the world consider Google Analytics as the most effective digital marketing tool. Google Analytics helps you with:
-> Getting accurate information on the number of visitors to your site by day, week, month, or any time period you choose.
-> You can also find from where these visitors are coming from, for instance, organic search, referrals, ads, social or direct.
-> The demographics and interests of the users visiting your website allow you to make changes accordingly.
-> The Keywords people are using on Google to find your services or products.
-> How much time each user is spending on your website and which pages are usually visited by the users.
So, you get all this valuable information from Google for free so you can twerk with your website and other marketing campaigns. Being a small or a new business, it is a blessing for you.
2. HootSuite
Social Media has already become a crucial aspect of digital marketing and that is why Social media marketing services are on fire at the moment. It means your business needs to maintain a strong presence on social media in order to remain competitive in the marketplace because your competitors are already converting using various social media platforms. Top tools like Hootsuite help small businesses to establish themselves in the market. It provides a central management platform for all your social media channels and also helps in scheduling posts in advance so you can keep your audience engaged even if you forgot to post for a few days.
With Hootsuite, you also get an advanced reporting tool to understand which of your social media campaigns are working effectively as you can also use this data to calculate your ROI. Recently Hootsuite has also started tools for promoting your social media posts through its platform.
3. Mailchimp
Email marketing should always be part of your business no matter if you are a small, medium, or large size enterprise. When a customer signs up to your mailing list, that means they're inviting you straight into your inbox. It is one of the reasons why email marketing on average offers a higher ROI than any other marketing activity.
In order to get started with email marketing, you need to sign up for Mailchimp as they help your business with capturing emails, manage your lists, send out emails automatically or on a schedule, and analyze engagement. Mailchimp's basic service is free until you hit 2,000 subscribers. It offers the main functionality you need without making managing your email marketing too cumbersome. It also offers a slew of features and digital marketing tools out of which some are free to use and for some, you need to buy premium. Their top services include:
-> Predictive Insights
-> Form Builders
-> Audience Insights
-> CRM Tools for Marketing
-> Segmentation and Personalization
-> Loading Page Builders
4. KWFinder


SEO stands for Search Engine Optimization and is one of the most important online marketing fundamentals in today's market. If you want to conquer the online market then high-quality SEO services are a must for your business. It works to optimize your website mainly in designing and content with relevant keywords which help you rank on your search engine result pages. However, in order to find the keywords, you need help from some tools like Google keyword planner. However, to get more information you need to invest in much better tools.
KWFinder offers affordable, accurate, and useful insights at a very cost-effective price which makes it perfect for small and new businesses. It also offers some specific plans which include top services like backlink tool, website analysis, SERP watchers, and much more.
5. BuzzSumo

As we are talking about some most important aspects of digital marketing and the tools associated with it, we should also consider a tool for the content strategy on your website. Content marketing is once again an important aspect to cover the online market. Your content strategy shouldn't consist of wild stabs in the dark as you cover topics you think your audience will engage with. In order to lead with content marketing, you need to do your research properly and BuzzSumo helps you with the same.
BuzzSumo comes up with the latest content which is getting engaging views on social media and search engines. Once you get the results you can easily analyze them in order to get ideas on the next topic. BuzzSumo also has some amazing features which can help your business flourish. Its top services include:
-> Influencer Search
-> Brand Monitoring Tools
-> Content Analysis
-> Keyword Research
-> Crisis Management
-> Topic-Based social media feeds
-> Brand Monitoring Tools
6. Canva
Canva helps in keeping your audience engaged as you can create some amazing visuals with it. It offers quality images related to your business which helps in keeping your readers interested. You can choose from quote graphics, colorful graphics, visualize complex data and most importantly create highly engaging infographics.
You can use Canva to get graphics for your social media, creating infographics, marketing posters, eBooks, and also what you need for your business. Canva also offers many free templates which are very useful for everyone. You can use its photos that are already on the other side, or you can upload and polish your own images to create brand new ones.
7. HubSpot
We understand that every business wants to see results quickly so they run multiple campaigns on several marketing channels. So, it can be difficult to manage all of them together as you also need to take care that every campaign is working fine and if you need to tweak them with any changes or not.
Here comes the importance of HubSpot in your business as it is in one marketing software solution that enables you to bring all the various marketing channels together so you can optimize the campaigns as per your need to bring in more traffic, high conversion rate, and better ROI. You need to pay a huge sum to get their full version but small businesses can get started with their free or basic package. However, hiring the top SEO firms for your business can help you with all these listed benefits along with effective add ons without spending too much money of yours. Some of the top features offered by HubSpot are:
-> Email templates
-> Marketing automation
-> Lead Management
-> Content optimization tools
-> Social Media Management
-> Analytics
8. Slack
When you are planning to opt for digital marketing services, then you should also opt for software that is going to help your team with easy and uninterrupted interaction and data sharing. One such platform is Slack which makes data sharing and easy messaging easy and quick at the same time.
The most important feature of Slack is that it can easily integrate with all major project management, office management, productivity, design, sales, and developers tools which makes the process easier for everyone, especially for your digital marketing campaign.
9. Ahrefs
SEO is a very vast process as you need to understand its aspects. It enables which of the SEO services are perfect and fits right for your business needs and requirements. For instance, modern SEO practices which usually benefit websites from any industry are building relevant and organic backlinks. Once you have featured backlinks to your content, search engines will know how authoritative and genuine your website is. It is one of the reasons why off-page backlink analysis is known as the backbone of digital marketing.
Ahref is known as the most comprehensive digital marketing tool as it now offers some amazing services like:
-> Keyword Research
-> Website Analysis and Backlink Profiles
-> Rank Tracking in order to follow your performance over time
-> Website auditing
-> Content explorer to stay on top of your niche
You can also perform competitive analysis, Keywords of your competitors rank for organic results, best keyword ideas, access backlink data instantly, keyword ranking, and give alerts when your competitor loses a backlink.
10. Yoast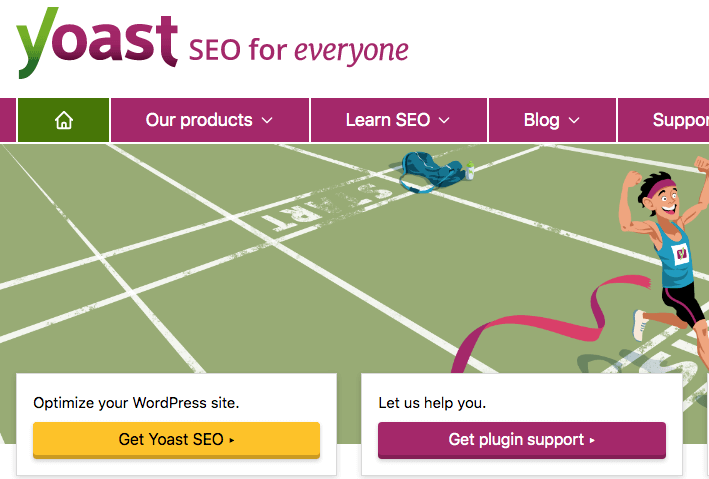 Yoast is one of the best digital marketing tools to optimize content for SEO. It tells you where to place the keyword accurately to make readability simple and easy and also lets you know what you're doing wrong so you can improve. Yeast offers an awesome free version, however, with a paid version you can add keywords, search for grammatical keywords within the plugin, get instant internal link suggestions, insights, and much more.
11. Trello
Trello is another amazing digital marketing tool that helps you manage projects and stay on the same page as your team which saves a lot of your time and frustration. For instance, you can put your blog posts on Trello before you publish them and allow your team members to review the post, share their thoughts regarding the post as these changes can strengthen the piece before it is on your website and representing your business.
Trello is a digital marketing tool that is one of its kind due to its services. When it comes to collaborating with others regarding marketing tasks, this tool is heart to beat.
12. Followerwonk
If you also want your business to have a strong online presence on Social Media then Followerwonk is for you. Having a robust platform on social media channels, you can engage with your audience and send traffic to your website. Followerwonk is designed to help you improve your social media marketing strategy, such as by digging into your Twitter analytics data. However, planning to hire a firm for your Social Media Marketing services sounds like a better plan as social media is evolving day by day.
Followerwonk breaks down its service into three distinct categories:
-> Find: Use the tool to search Twitter bios and compare accounts
-> Analyze: Breakdown your follower list by bio, location, who they follow, and other criteria
-> Optimize: Match your strategy to follower gains and losses, to understand what type of content performs best.
What are Your Must-Have Digital Marketing Tools?
The competition is increasing day by day and being a business owner you need to be ingenious, social media savvy, and persistent in order to taste success. Apart from knowing digital marketing tips you still need a wide range of tools in order to save your time and make your work efficient. You can select from the top 12 tools from the above lists in order to create an amazing campaign or can hire top SEO agencies to do handle digital marketing for your business as they are experts in the field and give you positive results in no time.

No matter if you are analyzing off-page backlinks or developing a content marketing strategy, these tools will surely help focus on the aspects of your business. You can easily increase your ROI in minimum investment as these tools are the road to achieving success in no time.
(Visited 148 times, 1 visits today)