Pro-Tips To Succeed With Customer-Centric Marketing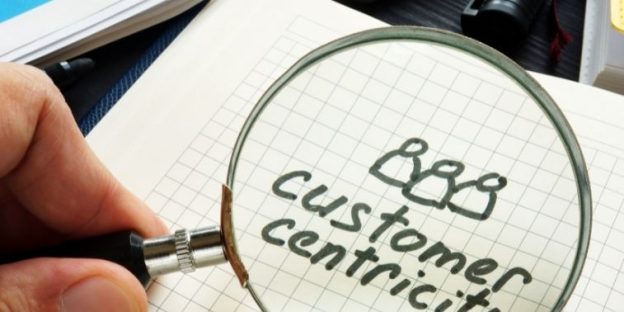 Digital marketing best practices revolve around knowing your target audience's needs/expectations and letting them know you are an ace in your industry. If you get the hack of it, you are most likely to win or even outreach your sales target. If you go by the best digital marketing agency in India, customer-centric marketing is your key to success.
So if a company claims to be the industry-leading digital marketer, it is most probably collecting the data, doing market research, collecting feedback and scrutinizing every inch of the data to build tailored marketing strategies. In short, they are planning for success through a customer-centric marketing approach.
What is customer-centric marketing?
Customer-centric marketing is a marketing approach through which you interact with your clients in their tone. Having the research done on what your clients expect from a sage in your industry, benefits they are looking for, and their interests, you create digital marketing strategies that revolve around them.
From social media to online advertisements, SEO, content management, everything revolves around one single strategy – a single goal. Digital marketing plus SEO – a duo considered the best marketing strategy.
Successful customer-centric marketing needs a deep understanding of your audience's preferences. It is the game of interests that will turn your potential clients into converted ones. Apart from attracting new clients, a customer-centric marketing approach is about customer retention. The strategies flourish by showing them how your products and services will make their lives better.
3 Major Priorities Of Customer-Centric Marketers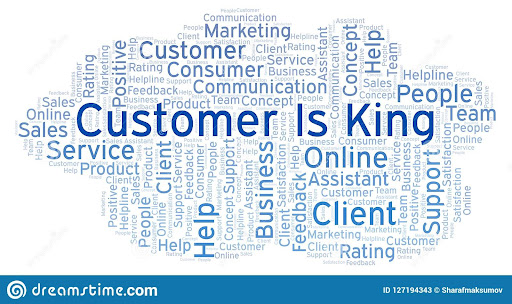 Digital marketers work on a customer-centric marketing approach keeping in mind certain priorities. They keep their priorities on the table while building the strategies and executing them. So what is the priority of an expert customer-centric marketer on which all his efforts lean?
Customer Success 
The trick here is to create an impression in your customer's eyes. Even if they do not convert immediately, there remains a memory of your brand. Help them to become their best selves, help them to benefit from the information/ content you give.
Giainsight, for example, has created a community for customer success professionals. This helps people grow in skills and knowledge through Gainsight University and their Pulse Conferences.
Customer Advocacy
Customer-centric marketers covet advocacy, they are on their toes to find out what their clients seek from their relationship. Then work in alignment internally and externally. Customer advocacy resonates with the quality of your products and services.
Advocacy is the fruit of user experience and emotions that your brand promotes that eventually reciprocates through your customer's voice. Frankly, a business yearns for advocacy more than marketing and sales.
Far-Sighted Approach 
Several digital marketing agencies are judged exclusively for the number of sales they generate on behalf of their clients. There are certainly some short-sighted tactics to do so. The approach might fetch immediate sales for your business but is not worth it in the long run. Professional customer-centric marketers incline more towards building long-term relationships and retention.
#bonus: Know why social media marketing is important for your small business? 
Tips To Succeed With A Customer-Centric Approach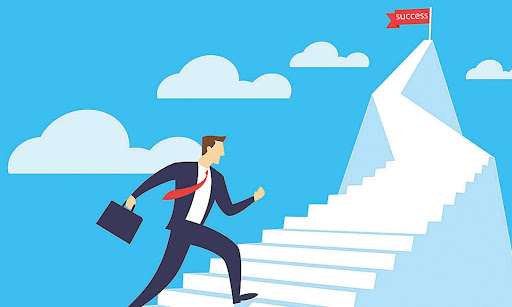 Customer-centric marketing has a long-term impact on your business, this is the key to ace your sales through marketing channels. Here are some pro-tips to succeed with a customer-centric marketing approach.
#tip1 – Customer's Point Of View Is Important
Working in the same industry for years makes the digital marketing team is far-sighted about the company, products and services. This does not necessarily mean clients know your company that well. With minimal exposure, your clients are more interested in knowing what your company does at a glance. Else, it is a matter of seconds, they dart to the next lucrative deal they find.
Bill Macaitis – vice-president Marketing (Salesforce), Chief Marketing Officer (Zendesk and Slack). The marketing veteran says "it is important to have the right marketing intelligence, just the right customer listening and the right tools to understand what is happening"
To be on the same page as your customers, there is a "five-second test".
The test can be used to test home page designs, landing pages, marketing materials, logos and brochures. During the five-second test, a bunch of test subjects views the material for only 5 seconds before it disappears. Following which they give their reviews about the brand. This gives you an idea of what people perceive of your brand and what they immediately start expecting from you. Isn't, mind-reading the hack here?
#tip2 – Remember!! Customers Are At Flight Risk 
Knowing the fact that our clients are bombarded with options, we tend to lure them with sleazy marketing tactics. Result? Failures and heartbreaks. For instance, a robocall imitates the phone number that somehow looks like a familiar number (off by a digit or two). You are most likely to pick that call, but end up being disappointed and directing that number to spam calls.
Lesson? If you narrow down your focus solely to leads that will lead to marketing tactics nobody likes. This is not good for your long-term success as well.
This has to be a part of short-sighted marketing where the only motive is lead generation. This nullifies the chances of customer advocacy – which indeed is the priority.
So what are the long-term marketing tactics?
#tip3 – Focus On Long-Term Metrics
Aided Recall
The aided recall is the process of analyzing the reflexes of the respondents upon seeing your brand's product, logo, website or advertisement. Can people watch half of your brand's advertisement and then tell you the other half of it? Do they recognize your logo in the huge catalogue of niche logos without the brand names?
Unaided Recall 
It is a real achievement when your brand name comes to the minds of your target audience without prompting any aid. For instance, you are an e-commerce business, do people name your website when asked about an online shopping website within your niche?
Sentiment 
What emotions does your brand target? How does your audience feel about your brand? Do they see your brand as positive, neutral or negative? In this case, you can perfectly rely on the voice of customer (VOC) data you fetch from the survey. Thus most of the surveys have questions about their feelings towards your brand. What are their reviews? How do they relate to your brand? What sentiments do they attach to your brand?
Net Promoter Score (NPS)
How much goodwill have you managed to gather? Much like the unaided recall, the Net Promoter Score (NPS) is the metric that measures the willingness of customers to recommend your brand to others? Even if they are not shopping from you immediately. Indeed the best indirect marketing.
When a client becomes your brand's volunteered promoter, he represents the level of commitment, memory, and instinct. This goes beyond mere customer satisfaction.
#tip4 – Let Your Customers Talk About How Great Experience They Had
Digital marketers prioritize improving conversion rates – taking steps ahead in the sales funnel. Again this poses a question, is this short-sighted or far-sighted? Do your customers actually like you? Are you able to score customers' life-long trust?
What A Digital Marketer Does To Improve Customer-Centric Marketing?
What catches your attention when it comes to improving the customer-centric marketing approach?
Website Usability 
Is your website easy to use? And is it solving the purpose? If you remember the 5-second test, you should know that your website needs to direct the audience immediately to the goal. A to-the-point approach.
For instance, you know your website and the potential entries and exits. On the contrary, if the purchaser is not able to change the shipping address or the credit card information at your site's check-out, they lose interest, and you lose the deal. Thereon, your customers will hesitate in purchasing from your site or showing trust in you.
Content Marketing 
What captures the attention and at the same time informs them about the service is content marketing. Now that you have sufficient data about your client's requirements, the next step is curating the engaging content that revolves around their interests and benefits. 79% of the respondents vouch for content marketing as the key driver in generating sales.
Articles, blogs and even podcasts altogether can achieve authority on behalf of your brand. A content that is suggestive, interesting, and eye locker etc. The key to success from marketing is creating exceptional content with the brand always being in the background but the focus is on the impressive topics and even engaging content.
Sleek Customer Support
Several companies overlook the importance of customer support. Indeed, the process represents your company's integrity and authenticity. Constant and sleek communication with your clients boosts their confidence in your services plus it reflects in your overall brand experience. Unfortunately, there are various hurdles, like time differences, connectivity issues, etc. But if you want to support your clients, you want to support your clients wherever they are.
In the End
Digital marketing is all about how your target audience perceives and remembers your brand – it is a constant endeavour and a journey. Customer-centric marketing is your clear-cut way to success in your niche.
With more than a decade's experience as a digital marketing agency, Verve Online Marketing has seen the segment evolve, itself evolving with the same speed. We prioritize this approach and thus are talking about it. At last, do not assume, fetch concrete data, work not for sales but values and for queries or marketing requirements reach out to us directly via verveonlinemarketing.com.
(Visited 207 times, 1 visits today)