SEO v/s SEM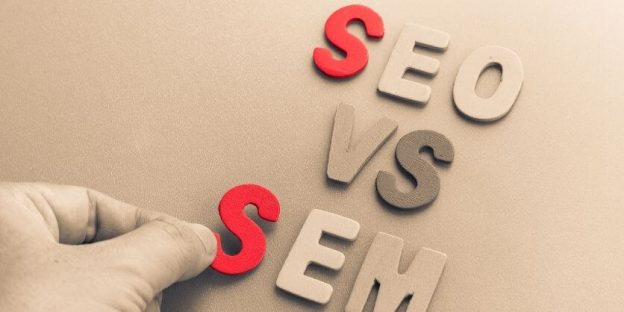 Every digital marketer has come across SEO v/s SEM (Search Engine Optimization and Search Engine Marketing) tremendous times in their marketing career. The common primary goal of both of these techniques is to drive traffic to your website, what's different is the approach to drive traffic.
If you'll ask a professional SEO company in Jaipur, it can help you know more about the significant differences and similarities between SEO and SEM.  Let's find about them in the following section.
What is SEO?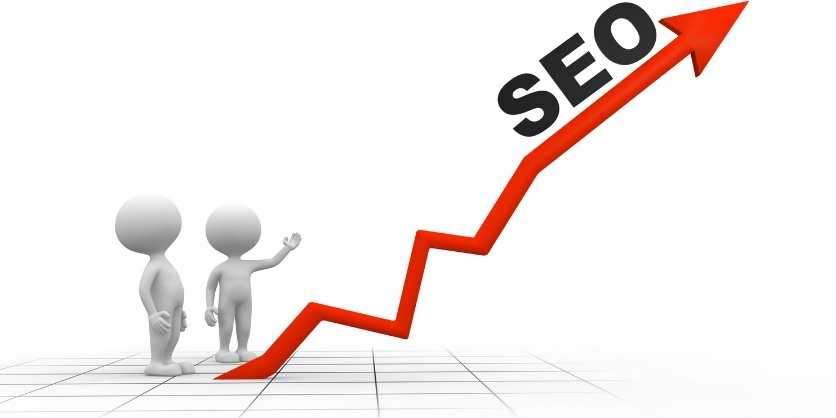 SEO boosts the quantity and quality of traffic to your website through organic search engine results. Google looks for numerous ranking signals when crawling sites, briefly explained through the following categories:
1. On-page SEO
It refers to optimizing the most important and direct components of each web page, through the following:
Short and descriptive URLs
Title tags and meta descriptions
Relevant keywords
ALT tags for images
Besides, it also lay stress on the quality and relevancy of the web page content.
Off-page SEO
This includes any component outside your website that speaks of authority and trust, such as:
High-quality backlinks
Brand mentions
Positive reviews
Optimized business listings, and
Citations
User Experience
As an experienced SEO company in Jaipur, we'd suggest having a design that can meet customers' needs, besides a seamless and intuitive design of the website. Customers should be able to find information easily and on time, to avoid bounce rates.
High bounce rates convey to Google that the page has irrelevant content and keywords and thus website will rank lower in the SERPs.
What is SEM?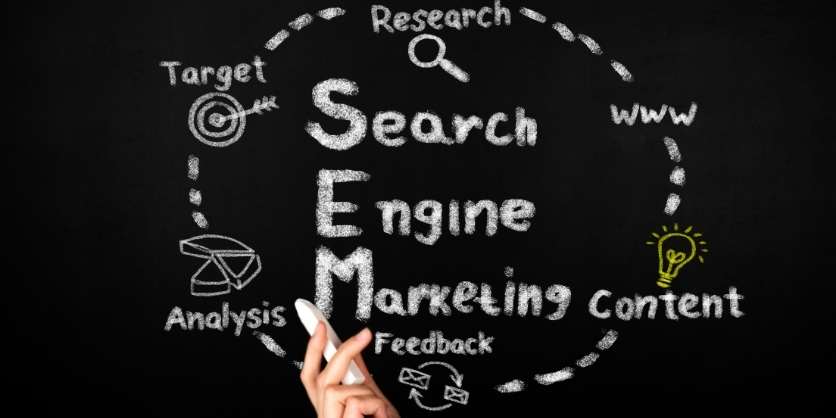 SEM boosts traffic through paid ads (or PPC), including search engines on third-party platforms like Amazon, Youtube, etc., industry-focused platforms, display ads, social media platforms, and remarketing efforts.
SEM requires specific knowledge of processes and tools, for which you need to hire an expert SEM or SEO Company in Jaipur.
How do SEO and SEM affect each other?
Both the techniques are known to support each other in a way that SEO can be done without SEM, while SEM cannot be done without SEO.
Optimization of a web page will affect the cost of SEM.
A successful SEM campaign is based on the user's intent and keyword matches.
The relevancy of a page or content to the user's search query is based on the Quality Score.
Quality score is derived based on the CTR (Click Through Rate), quality of the landing page and Google Ads' account overall score.
Besides, an irresistible CTA based on strategic and essential keywords also boosts the quality score.
How are SEO and SEM different?
The difference between SEO and SEM is done on the following factors:
1. Speed
SEO can take between 6 months to 2 years to rank a website on the first page of Google. But it is not the case always, as a successful SEO company in Jaipur can get results in a few months too by implementing the best industry practices.
On the other hand, SEM results are immediate, since the user pays for the content to rank up at the top.
2. Cost
With SEM, there is a direct cost to pay, regardless of the platform you choose, however with a guarantee your page will rank up to the first page.
On the other hand,  SEO is aimed at organic results, which is although free but requires a great number of resources, energy, and time to get a higher rank.
3. Visibility
In SEO, the results are based on what the users search for through keywords. While in SEM, results are shown based on your audience and keyword targeting.
4. When to Do
You can do SEO if you want to grow your website presence in long term. Whereas, SEM should go with SEO to improve your search visibility while you wait for the SEO rankings to improve. Plus, you can also use the technique solely for quick and short-term results.
Wrapping Up
While the above information spoke a lot about both SEO and SEM, there is more to know and learn about them.
If you are also looking for SEO or SEM services to boost up your business ranking, get in touch with us at Verve Online Marketing. We are an experienced SEO company in Jaipur, working with top-notch professionals working to provide the best SEO and SEM solutions to clients and boost up their brand value across the web. Connect with us to know more.
(Visited 111 times, 1 visits today)