Myth Busting: Top 8 Ecommerce Seo Myths That We Should Stop Believing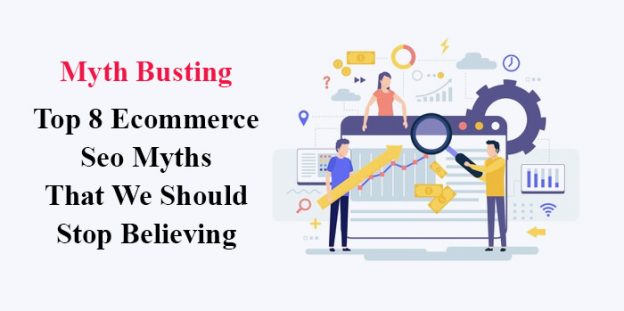 Ecommerce platform has created a unique position in the market and also in the heart of the customers. They are easy, engaging and friendly, trustworthy platform. To our surprise nobody thinks about the amount of SEO efforts which are needed to make such sites users friendly.
Search engine optimization may seem to have an easy name but the work is isn't that easy! A good carefully drafted SEO efforts can bring website on the verge of success and vice versa. In terms of e commerce, the SEO efforts are even more, as these ecommerce sites are huge to be maintained. The SEO process goes on and on but in this ongoing process there are certain loopholes. These loopholes arises from the many misconceptions that people have regarding E- commerce SEO.
This post is dedicated to burst the six biggest SEO myths for E commerce websites that should be forgotten forever!
Let us dive into the world of myths to burst them:
Myth 1: Focuses Solely On Technical Seo
SEO experts from top SEO services company from various corners of the world believe that marketer most of the time get trapped and frustrated in the conception that SEO is all about technical SEO and stops optimizing the website.
There are marketers who put great emphasis on site auditing, on page optimization etc that the metrics has not changed in fact their ranking has gone down. While technical SEO is important yet for going every other SEO practice and focusing only on Technical SEO is of no use. To get better ranking a strong link building profile is a must need. Links are one of the most dominant factors for getting good ranking. Getting a good link profile is a must need for google to analyze your website to be credible and authoritarian. In order to gain high quality link, ecommerce marketers should have keyword enabled high quality content to build links rather focusing on technical SEO.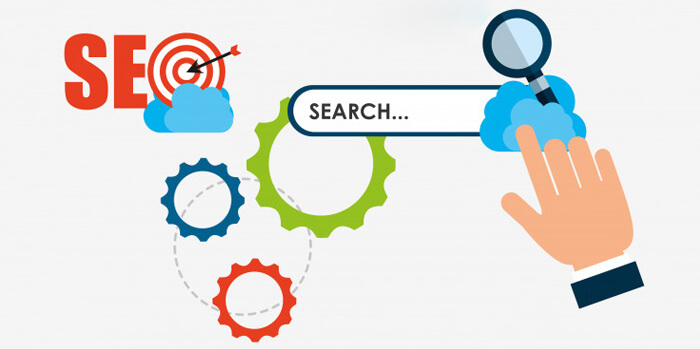 Myth 2: Category Pages Does Not Matter
Experts from ecommerce website development company suggests, that category pages are the best way to rank the pages based on category specific keyword searches than any other page.
For example, if you have category for  "women gym wear" in your website and someone is searching for women gym wear, then you should have a category page with "women gym wear".
Category pages helps to get better ranking and foregoing this opportunity for ranking is simply wastage of SEO efforts. Each category page of the ecommerce website should be optimized with the exact keyword group. Thereafter the title, meta description, H1 tag, URL and content should be optimized with the keyword to get easily found in the search results.
Myth 3: Duplicate Content In External Sites Is Malicious
Having similar content in two pages of the same website is considered duplicate content. Such content can make your website look spam and non authoritarian to google. To avoid this to happen canonical tags are so important to remove attribute pages and other similar content pages that cannot  the searchers with any valid content.
There are at times seen that using same product description given by seller are used in ecommerce website. These descriptions are not helpful and your ranking may get down
But, getting ranking dip is not the sole responsibility of description. A website with solid backlink profile and extremely good customer experience can neutralize the effect of description. The biggest example is amazon.
It is better to focus on backlink acquisition and customers experience to get better ranking for your ecommerce site.
Myth 4: Reviews Do Not Help In Seo
Reviews are a great way of adding fresh content on your website page. Marketers should use strategy to ask people to give product reviews. These reviews when indexed by google provide tremendous value to the site.
Apart from Google, searchers also find reviews authentic and starts trusting the brand for its quality of product and services. Therefore, reviews can give you a full package of benefits in terms of user engagements, conversion rate and SEO.
Myth 5: One That Fits In All: Searcher Intent Marketing
Generally there are two type of intent in e commerce websites. One is research, people who are collecting information for certain product and services. The other one is buy, people who are ready to make a purchase decision.
It is important to divert these two kind of customers in the place that provide them value. Customers researching for some product or service should be directed to blog for more detail. Optimize your blog for people in research intend phase. Add links in those post for people who then get ready to buy the product to relevant pages.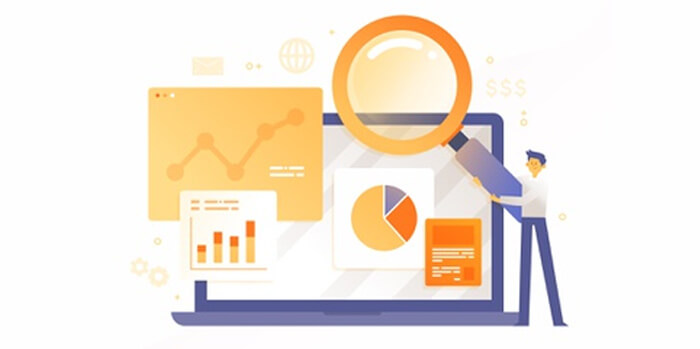 Myth 6: Seo Can Fix All Problems
SEO like any other field of effort is bounded. It can help in many ways but not in all! If the sale are trending in wrong direction, SEO can't help in it. A e commerce which has poor content and low customer engagement metric can never rank high despite any efforts. No SEO technique can help in case you are below your competitor in terms of your websites strategy.
Myth 7: Algorithm Drive The Practice Of Seo
The tools and methods used in SEO makes sure that it follows the directions accepted by algorithm, hence any changes made in algorithm can be predicted before arrival. Algorithm refines pages which are modified by SEO tool.
Myth 8: Not All Ecommerce Page Needs Content
High quality content is always needed for google to index and get it into ranking. Apart from google content is needed for users engagement. People would come to know about the various facets of the product and service. Ecommerce site usually don't provide content in category pages, however, adding content in these pages can help the sites beat its competitors and rank better in SERPs.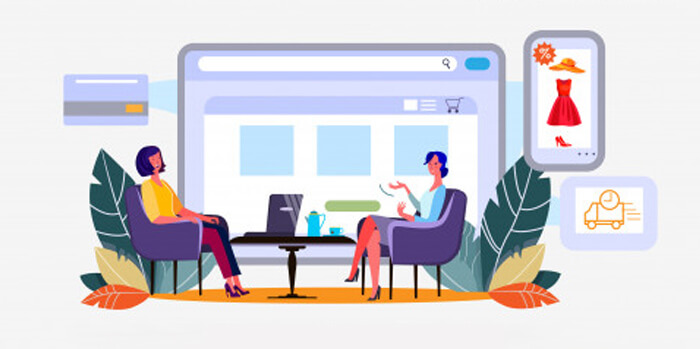 Content is vital key for SEO success, hence it is highly needed!
Conclusion
SEO is a dynamic arena of practise, hence it is surrounded by many myths and misconceptions. Hopefully, this post can help you to distinguish myth and reality and make firm efforts for your SEO needs.
(Visited 87 times, 1 visits today)