How to Boost your Link Building Conversions?
In the world of SEO, where Google actually suspending local listings, link building is still considered as a prominent task to be completed. Although, its pretty different today, but it also brings a great amount of benefits for your site's SEO.
Google provides huge weightage to these links and usually sends traffic to the website on the basis of applied links, but make sure that you are deploying quality links, not the junk links. Since Google doesn't like those websites who follows wrong factors in order to bring traffic.
Due to the evolving issues related to link building, we the SEO Company India want to share some important aspects that one should consider before optimizing their website.
Approaches for solidifying your link building
Approach #1: Save quality link for quality blog post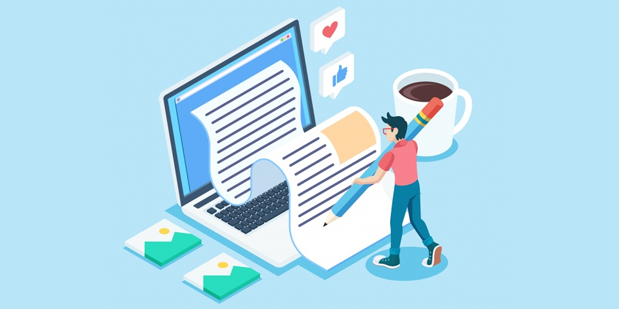 Suppose that you have just finished off a good blog post, but now what you need? Links for your blog, so you are sending lots of emails to the bloggers working in your niche, right? This is considered as an important move for good outreach.
However, today the process of getting links is changed a bit. People are focused more on what they read and how the page manage to provide them what they are looking for. If you are applying the links which are not at all related to the subject of your blog post, then let me tell you the link will not make any sense to the visitor. The reason is, he or she has arrived to read about the subject you blog depict, but not those links which you have deployed purposefully without even considering what it says and what it is all about.
Hence, try to apply to those links which relate to your blog and comprises the potential of engaging the visitors.
Approach #2: Shorter is better
There are some of the marketers working out there, who actually goes an extra mile for their link building. Well, that is good to go out of the box for work, but how about working smart. Yeah, here we are trying to make you understand that for a good reach, you don't need to go an extra mile, as you can obtain it simply by making you email replies shorter and understandable.
If you try to put your stories in emails in order to make some connection with the blogger, then please stop. Instead of putting stories, try to include the important points, if you write an interesting invitation, then you will definitely get replies from eminent bloggers.
Approach #3: Do not ask for too much work
Suppose, you are roaming on a street and someone ask you to take a picture. You will take it, right? But what will happen if that stranger asks you to take full photoshoot? Of course, you will not do that! Then, why you expect others to do your excessive work?
Overall, we are trying to prove the point that the more you will ask for work, the less you will likely to get it. At some point, you have to ask for the link, but you have to do it intellectually. Below, you will find the ways on how you can do it:
Point out towards the page where you want the link and write a text at the place, which actually makes sense for the blogger.
Provide some future blog ideas to them that assist them to apply a link to your content naturally.
Send them the embedded HTML code, so that they can make some changes if required.
Concluding Words
Unless you build a site which comprises tons of traffic, for those websites you need to conduct your ongoing link building campaigns.
We know that the better your conversion rates, the more traffic you will bring to your website, and of course the less time you need to spend on your link building campaigns. That is the reason, we shared these approaches that will help you in boosting your link building conversions.
If you have got something for us related to this topic, then leave in the comment section below, and we will definitely add to our list!
Stay updated on SEO with digital Marketing Company!
(Visited 7 times, 1 visits today)