5 Trends About Content Marketing As We Move Towards Second Half of 2019
Content is the supreme resource regulating the whole online marketing industry with its power to build trust, cultivate customer loyalty and generate leads for businesses. Even the world's best digital marketing companies say that it is still the king but you need to understand that not all of your old content strategies are going to work now because search engines and other platforms where your content floats are getting smarter with the high pace technology. The real power is now kept by the content that is made up of research, facts, figures and most importantly uniqueness & personalization.
Type any informational search term on Google and analyse the first five blogs. Are they long or short? Do they contain statistics and data? Are they updated timely? And you have already come half way for developing a new productive content strategy!
Lets see the top 5 trends in content marketing analysed by digital marketing experts that are going to matter the most as we move towards the second half of  2019.
!. Say No to unplanned and unresearched content: We will start with an example. Searching for 'Importance of SEO in 2019' over Google, the top 4 blogs we have come across are either of 2000+ words or stuffed with a lot of statistics and figures.
Identify the catch here!
The search engines are giving importance and preference to long posts majorly over 2000 words, that too should be well researched, filled with  real data. If you are still publishing unplanned content then it is the high time to reframe your content marketing strategy.
If you content does not offer value then it will fail badly piquing the interest of readers and no audience means no results.
A well done research does not just include the popular statements, facts or some statistics. Research can answer a lot of your questions like-
a. Will the audience respond to the type of content you are writing?
b. What type of content your competitors are using?
c. Does you content have authority?
d. What type of content people are responding to?
e. Upto what extent your target audience engages with your competitor's posts?
!!. Invest time, efforts and money in content creation process: It seems an obvious fact which 70% of marketers fail to follow. According to research carried out by Content Marketing Institute, 56% of businesses have increased their investment on content creation in last 12 months. Why? Because of the below things which are extremely important for search engines and your target audience.
A. Researching useful and trending topics
B. Finding relevant keywords and looking for data around them like search volume, bid rate, competition and more.
C. Planning the type of content
D. Most importantly, writing the content that is unique and engaging.
E. Editing the content
F. Optimizing the content according to search engines or the respective platforms.
G. Taking out facts and figures associated with the topic
H. Creating graphics around content
Talking about the audience, 71% of the readers/buyers said that they turned off their interest in a particular product/service due to sales pitch kind of content. It means you are losing that much amount of potential audience from becoming your real customers. Investing more and more on content makes sense because if you go to Google trends, you will a rising graph for Content Marketing with a peak in 2019.
You will have to encourage your resources to produce transparency and authenticity by means of content interactivity. You might consider taking assistance from any leading SEO company as they are powered with the resources updating themselves with industry trends timely.  After a good content is in the hands, it should be marketed well so that it can have a desired reach to do wonders for your business.
!!!. Segmentation of audience & content personalization: You will be amazed to know that 91% of the users are most likely to buy if the website shows them personalized offers & recommendations.
Let us suppose you like a particular type of top wear, let's say Kaftan, now if your shopping app shows you a number of options in kaftan and things matching it then will you prefer them everytime you want to shop? Definitely!
This is how personalization works. It has become a widely accepted content marketing method nowadays with 93% of marketers using it for atleast one of the channels on which they work.
If you are not sure what it is all about then we would like to tell you that personalization means tailoring the content according to the demographics, preferences, search history, purchase history and more information of the user. It lets you target specific audience who might be highly interested in your particular product/service.
Personalization has a lot of benefits than you can think.
1.Offers simplified path to conversion
2. Offers a better customer experience
3. Increased time on your website
4. Generate measurable ROI
5. Encourages upselling
Personalization can be done at any degree. There is a big difference between the person who is visiting your website for the first time and the one who is doing it for the 10th time. The one with the 10th visit is well aware of your products and have given you enough of hints about his/her choice and preferences. They want to travel down the conversion funnel but something is there which is restricting them. You have to work on that pain point with personalized offers or service and see you will win them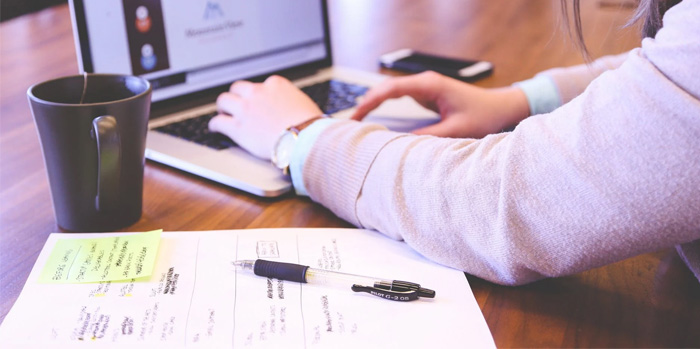 !v. Maintain brand's authenticity & loyalty: According to a survey, 90% of the customers said that authenticity and loyalty of a brand matter to them. While a lot of marketers think they are serving authenticity, they fail to do it actually. 51% of the people think that less than 50% of the brand accomplish this factor.
86% of consumers prefer an honest and authentic brand personality on social networks.
You have to offer the content that matches your products and services and being transparent is the key to reach a good amount of users. When you are real and loyal, your customers just know it and they will most likely recommend you to friends, family and professional groups. Deliver what you say and prove what you write.
It will have the best impact on your brand reviews and hence your branding and search engine ranks.
With such a high number of service providers, customers are facing a crisis of faith. Brands need to re-evaluate their content strategies in order to deliver what is true. It can be difficult for your customer to understand and believe you in this world full of seamless product placements, fake news and media scandals.
Even if you put up a right image of your brand in front of people, it might face criticism over social media due to false competitors' practices. So, you need to work upon both brand messaging and right delivery so that your customers can enjoy a long term relationship with you.
v. Content marketing does not just mean blogging. So, go beyond it: If in the world of photographs, videos, audios and such advanced elements, you target only those who love to read then you are missing on half of the audience clearly. You need to expand your horizons to social media posts, youtube videos, podcasts and more such things which people love these days. Create social media channels of your brand on multiple platforms so that you can capture the interest of people residing in various places over the internet.
Do you know that 1.56 billion people on average log onto Facebook daily?
Did you know that the total number of users of YouTube is 1,300,000,000 and around 300 hours of videos are being uploaded to YouTube every single minute? With 5 billion videos being watched on Youtube daily, it has become the most visited video streaming application round the globe.
You can now perceive the importance for your brand to be on such platforms. Apart from blogs and articles, your content team also needs to focus on creating engaging video/audio content.
With the evolution of content & whole digital marketing in past months of 2019, we will see many new implementation in the coming months with authentic and personalized content wearing the crown. It has become very important for the brand to target a specific niche in terms of demographics, category, choice and preferences. As you focus on such things, you content marketing strategy will itself start evolving as per the trends. Over the past months, we have noticed most of the brands telling true stories to their customers leading to their success and admiration in the industry.
(Visited 53 times, 1 visits today)