5 Most Productive Digital Marketing Strategies Along With Quick Tips for Startups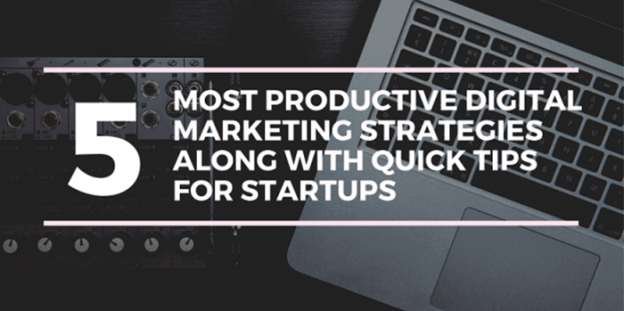 Marketers believe that marketing has changed more in the past two years than in the last 50 years. Most of the startups are utilizing the power of digital weapons but not all tools in their arsenal are effective. In this article, we will put forth 5 of the most effective digital marketing strategies.
Inevitably accepted Email Marketing: Despite predictions of its death, Email marketing is still shining on the checklist of marketing experts. I can still see my email marketer delivering long spreadsheet of responses he gets out of his email marketing campaigns. The responses are generally blended with a variety of queries, requests for quotation, suggestions etc. Email marketing still delivers a handsome ROI, specially to the newly started businesses. Email marketing is not dead but has taken a new birth with personalization. Nowadays, more and more companies are indulged in hyper-personalization to get most of their email marketing efforts convert into sales.
Quick tips for startups: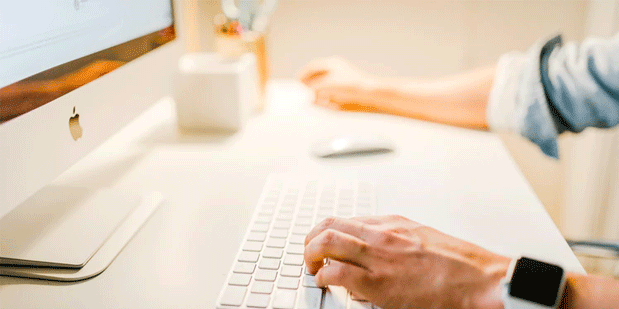 A. Do-not buy readymade email databases from third parties. If you send your emails to the people who have no idea about what you do, then you will soon sound fake to them. I feel pity for one of my friends who registered herself on a matrimonial site and started getting emails from 3 more unknown sites. Selling or purchasing data is a false practice. Focus on people who have subscribed to your emails or shown interest in any of your advertisement or social media campaigns. Always give an option to unsubscribe at the end of your emails so that you may know when a person is getting irritated due to your emails.
B. Make your email look good with a clean, catchy and good design. It should not look like a boring lump of text. Create your own sleek templates or you can even hire a good Digital marketing company to carry out the designing as well as execution work.
C. Make your email subject line look exciting because you have just one millisecond to convince your potential client to click and open mail. It is half the battle to getting people click and read your email.
D. Make sure to send emails from a person's account rather than some no-reply@whatever.com. People prefer to engage only when they trust that you are a real person and not some robot.
E. Make sure to include a strong call to actions like "Get your free course now" which strikes the reader's mind firmly
Social Media Marketing for an effective brand promotion:  According to a report by Statista, it has been found out that 90% of marketers believe that Social media marketing is important for a business. It majorly gets its significance in branding of business. Especially, if you are a startup and want to get known in the industry or among audience, you need to focus upon your social media strategies. More importantly, Social media sites give you a wide range of advanced filters to refine your audience at a deep level which enables a better targeting & increases the chances of 50-80% conversion.
Quick tips for startups: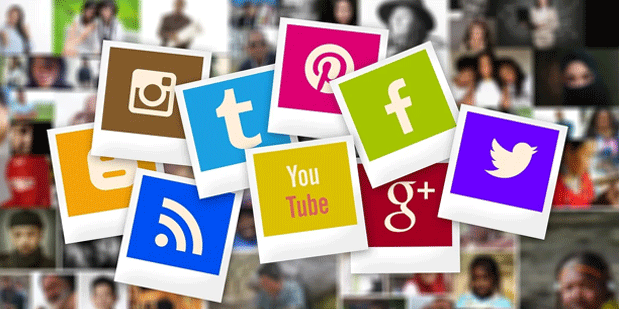 i. If you are a startup then beware of your own random acts of marketing like tweeting about the launching date of your brand or about your USPs. Every step is to be well taken. Do extensive research of your target market, their choice and preferences. Notice their response on your competitor's posts and efforts.
ii. Once you are aware of your target audience, you need to see where do they remain active the most. Find out which platform they are using. Instead of coming up with a rigorous marketing on all the platforms at once, you need to focus on one or two good platforms that are relevant to your business. Suppose, you are coming up with CRM solution then you need to target professional class, probably the ones who are running their own firms. You will find such crowd either on LinkedIn or Twitter. On the other hand, if you are about to launch a picture/video editor then chances are you must be targeting the young people which can be found on Facebook or Instagram.
iii. At the initial phase of your marketing, create a high level social media marketing plan which can include your daily or weekly goals of acquiring 10-100 followers. Draft platform based marketing plans as per your research.
iv. Be consistent with your posts as per the crafted marketing plan. After you have delivered your brand message, it is the time to keep your audience engaged with consistent posts.
v. Usage of social media automation tool is highly recommended. These tools come up with such features that you have to invest time in crafting your strategies and posts, the rest of the work is managed such tools. These tools help you schedule and deploy updates from one single dashboard.
Pay-per-click for making a quick reach to your target audience: PPC also profoundly known as Google Adwords is a widely accepted tactic nowadays to swifty reach target audience. It allows you running advertisements on Google listing as well on various relevant sites on which your potential audience comes. It is known for generating sales ready leads. For example, when you type any keyword over Google like "Buy Black Shoes", what you see at the top are search ads tagged with symbol 'Ad'. If done properly, PPC can build heaven for you but it can destroy your venture and eat all your budget if not done with care. If we talk about startups, they generally come with little budget. So here are some tips on how to run PPC on small budget.
Quick Tips for Startups:
a. You cannot hit and try too much as far as PPC is concerned because it constantly eats up your marketing budget. Being a startup, you need to spend enough time understanding Google Adwords like how the Ad auction works, how to set up negative keywords, how to run a successful campaign and more. So, hit the library and start reading. If you do not want to spend time in reading then there is a quicker way to reach your goals- Hire a leading Digital Marketing company & it will not only assist you but also would also bring results.
b. Focus on what problem are you solving or what changes are going to bring in the existing market. Do not just keep pushing your product name or category on to people, instead focus on the problem solving keywords. For example, if you are selling a weight loss tracking bracelet then rather than targeting "Weight loss tracking bracelet", you need to target "Weight loss help" or "Weight loss equipments".
c. What startups are generally restricted at is budget. They generally make a big red flag with creating a big list of keywords and running multiple campaigns. This is the reason why most of the businesses are scared of running PPC. Your campaigns should always be determined with budget with two-three campaigns at starting.
d. Keep an eye on your competitors! If you are a startup coming up with a unique offering then you will not have direct competitors but if you are into something mainstream then obviously how can you can your Ad alongside Northface or Levis. Show you ad along with the companies that are lesser known or new to the market.
Search engine optimization for stable business generation: Now that you have built a website with a great design, it is also important to make it visible. You cannot rely on advertisement for long hence it is important to appear in organic searches. Search engine optimization is a set of techniques adopted to make your website appear high on search engine results mainly, Google results. Any digital marketing company you approach would first work on the on-page issues of the site so that it can be made search engine friendly. Later, time is spent on link building and other activities so that high ranks can be achieved and hence leads can be generated.  
Quick Tips for Startup: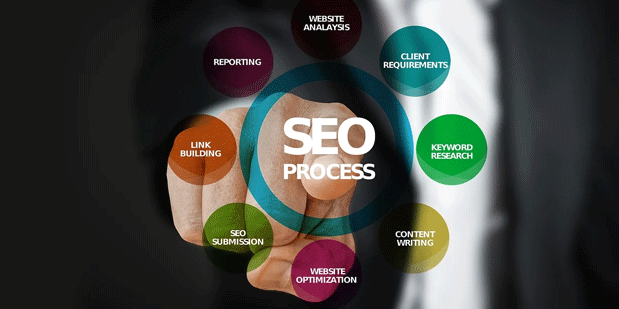 1. A startup needs to first decide on to its goals and desired outcomes from SEO. For example, an ecommerce website owner would aspire to get transactional sales out of his efforts whereas big publishers care all about personalization and traffic. SEO goals can be even broader depending upon the business line. It can be done for increasing the topical authority of a website or increasing awareness in a particular industry.
2. Take some required foundational actions such as Setting up Google Analytics, Google conversion tracking, Search Console, Marketing automation tool, CRM etc to execute and analyse your strategies.
3. Perform a high level SEO audit including a check for duplicacy, robot.txt, meta robots, broken media assets, 404 pages, improper redirects etc. These are some of the onpage factors that affects your site's ranking. Before proceeding with linking, influencer marketing or other costly tactics, you need to first make sure that the website is at least search engine friendly.
4. Check website's UX, navigation and most importantly, mobile friendliness. Nowadays, it is the most important thing for your target market as well as for Google. Google is nuts behind providing a great User experience to its users. Even if the user jumps on your app or website somehow, only a good UX and navigation can keep him/her engaged. You can consider tracking the engagement with heatmap or may be mouseflow which would help you understand the weak points of the website.
5. Search for the relevant directory and make sure you get listed and linked there. Search for the influencers of your niche and convince them to put your product/service's reviews on their sites or social media platforms. With the high usage of social media, influencer marketing is gaining popularity, since they have a great followers base.
Content Marketing to create a long term relationship with your potential audience: When they say Content is King! It is not a statement to ignore. Content is the base for all types of marketing you perform. It helps you develop a long lasting relationship with your target audience. Apart from hundreds of other benefits, it also lets you build an authority and credibility in your niche.
Quick Tips for Startups:
!. If you are a startup then chances are that you must be a big lost in terms of what content is to be written. It is simple! You need to visit and analyse some of the great doing blogs of your niche. Means, suppose you are coming up with a digital marketing blog then you should be following Moz, Searchengineland, Searchenginejournal and more such blogs which are already doing well.
!!. If you are new to the industry then Guest posting is a great opportunity for you to reach a great audience. Guest posting is done on high authority and high traffic sites relevant to your niche. These sites might or might not charge you for the blogs. You need to seek such sites and ask them for a link so that people can travel from their blogs to your site. There are a number of guest blogging opportunities out there and some of them would be found in the form of "Write for us", "Contribute", "Guest Blogging" or "Become a competitor".
!!!. Content does not mean posting a 100 words text on social media. Its is about pictures, videos and infographics as well. When you scroll down to social media, which type of content catches you attention the most- A 100 words post or an infographic with a catchy and engaging presentation? More likely, the infographic!
!!!!. Consistency is the key to success if you are doing content marketing. If you are able to generate engagement then you should make such type of content available to the readers on daily basis else they might feel betrayed. It was just yesterday when I cleared out  some of the unnecessary pages that I once followed on Instagram as there is no regular content I am getting from those.
Influencer Marketing as it is catching on really very fast: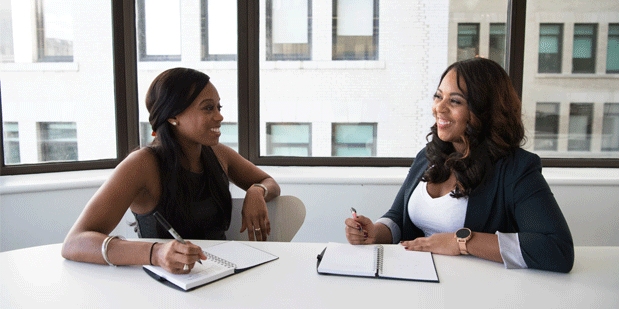 Influencers are the ordinary people who have power to influence the decision of buyers. They operate according to various industry lines like Fashion, Travel, Food, Healthcare and more. Generally, they are seen to increase and serve their followers through their websites, apps or mostly social media platforms. Big brands are still indulged in celebrity endorsements while the new entrants use the power of influencer marketing. Even the popular brands now know its importance. It is a great off page tactics these days which leads to a good branding for a business. Suppose, you provide digital marketing services then chances are- you will reach out to Neil Patel to review your ideas or may be give you a link.
Quick tips for startups:
a. Start with finding the influencers that are ideal for your industry. There are several tools available on the internet to filters influencers on that basis of engagement rates, platforms, category and location. You need to keep your focus on both relevance and popularity.
b. You need to provide freedom in terms of creativity to your influencer. Do not impose your thoughts on them as they know their audience more than you. You just need to tell them about your products/services and USPs. Rest, suggestions should be given but not forced. People do trust influencers for expertise and authenticity. Almost all the good influencers spend a lot of time on crafting their post to best suit the audience.
c. Choose to start with micro influencers of your niche who have a 1k to 100k of followers rather than celebrities. A study has found that 82% of people are more likely to follow micro influencers than celebrities. Choose micro influencer would increase the chances of conversion as they know your target market the most.
d. Influencer bloggers are always seeking for fresh content so you can consider guest blogging for them. If you are coming up with something new in your industry then your chances of getting published automatically increases.
e. If you do not have monetary values to deliver then you can consider providing free products to the influencer in return of the reviews. Some influences might agree whereas some might not. It is a technique adopted by Startups generally who do not have much funds to spend on paid advertisement of the products.
Startups have started emerging more than ever before because of the rising business opportunities. It is not just to come up with an idea and maintain digital presence, you also need to promote and market your products well enough to reach your target audience. If you fail to make a reach to your target audience then it is a waste of time and effort even if you reach 1000 of irrelevant people in a day. The above given tips would be helpful for you to step into digital marketing world. Do not forget to mention in the comment box about  which strategy do you think is the most effective out of all.
Also Read: Whatsapp Business Model : How Does Whatsapp Work And Make Money?
##  How does Amazon Work: A Look into Amazon Business Model and Revenue Analysis
## Facebook Business Model: How Does It Work & Earn Money?
(Visited 100 times, 1 visits today)