Organic Search Traffic Prediction to Decide The Level of Investment
Whether you are planning to expand your existing business or working towards a fresh brand launch, it is essential to predict the organic reach as per your investments. It is conventional to expect higher numbers but getting a full proof prediction done from a leading digital marketing company keeps you on safer side and hence prevents your brand from financial  losses. Remember that a laid back prediction might bring a lot of unknowns in your way due to which the estimation might fall off in either direction. In this article, we are going to explain about getting a ballpark estimation of organic reach to set level of investment and expectations.
How much organic traffic you can get?
To know the reach of your business through digital platform, you need to include a number of steps in your strategy including keywords, search volume, competition, target market etc.
List of keywords you expect to rank for: These are going to be the keywords for which you want your business website to rank among the top results. There are a number of online tools available to take out the keywords including several other useful hacks. To carry out a productive estimation, business owners need to focus upon the non-branded keywords such as the name of the product/service, its advantages, its usage etc. The branded keywords or irrelevant keywords are to be kept separately. Your main aim is not just to bring a set amount of traffic but to focus on bringing only relevant traffic.
Initially, your keywords list might run to hundreds and thousands out of which the relevant and useful ones are to be taken out. The keyword selection is dependent upon the aim of your marketing efforts. Suppose you are one of those best SEO companies, you might want to rank for 'SEO services' or 'best SEO company' more than 'Learn SEO' or 'SEO Courses'. All the four keywords were relevant to your business but what made you choose is your aim with marketing.
Find out search volume: After you narrow down the list, you need to see how many people are actually searching for your kind of product or service. Search volume is the term defined as the average number of times a specific search query is entered on a search engine per month. There are thousands of tools available on the internet telling you about the search volume and competition of a specific keyword eg. Google keywords Planner. The search volume is generally shown in the form of ranges. You need to group together the close variants and arrange the list in the decreasing manner by keeping the highest search volume on the top.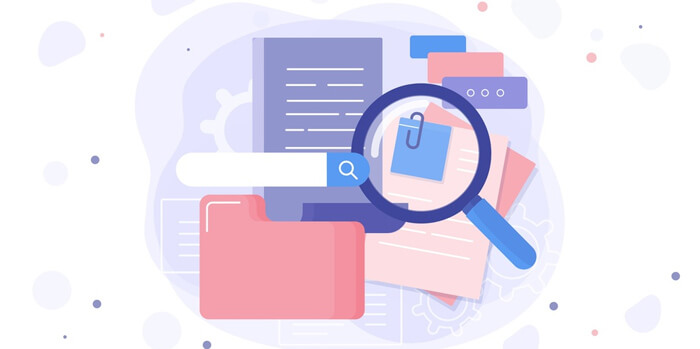 Highest rank to expect for each keyword: Once you have finalised the keywords and taken out their search volumes, you need to see which of your competitors are ranking on top positions for those. In order to give you insights, we are taking two assumptions here. One- the pages with high quality and perfect targeting would rank well for a particular keyword. Second- We can expect to rank higher in SERPs than the website which has less strong domain than ours. Many of the tools might come up with the difficulty scores as well but the reason behind why we are doing this process is that difficulty score would not tell you the rank you can expect reasonably.
Now, you need to see who all are currently ranking for each keyword. Take top 20 domain in account for each keyword. Do not forget to keep in account your target market i.e. the target geolocation as it will decide the Google domain. You can take out the data from ahref, SEMrush or any other such tool. Check this information against the backlink data by using your favorite backlink tool (Moz/Ahref or any).
We are here assuming that you can win against the website that are having a lower domain score than yours. For all the keyword, you need to find the highest rank that is right now occupied by a weaker domain website than yours.
Traffic estimation for various positions: We are having the monthly search volume of each keyword along with the highest position to expect. Now, combining these two figures, you can get the estimated traffic. One thing that we have skipped over is – what percentage of traffic is received by a particular rank? To find this out, we can use a clickthrough rate model. It would help us  in estimating what percentage of searches might lead to a click on SERPs.
By multiplying the search volume with the click-through rate for the highest ranking position, we will be able to get the traffic expectation for all the keyword. To get the total traffic, we need to add the individual traffic amounts.
What's the next step?
We are having an estimation for traffic now in our hands. If we revisit the assumptions and process, we will notice that we have used some particular keywords. What if we change them up? For example, there is a recipe blogging website for which we started SEO. In the middle of the promised period, we realized that we need to change our strategies and be more focussed over backlinks rather than keywords. This was an unknown thing for us as well at the time we started the project. Obviously, if such change come in the way, the predictions might fail.
What if the backlink profile of your website changes?
Since we have stored everything on a spreadsheet, it is easy for us to make changes and analyse the sensitivity of traffic levels. It will give you an idea regarding to invest or not to invest in improving the backlink profile.
What if the keywords are changed or added?
You just need to repeat the above process and evaluate the traffic again. You can consider adding transactional keywords in the list so that it can support the sales.
How to be more precise in terms of organic traffic prediction?
In order to reach the ballpark figure, there are a few modifications we can make to the above model.
Device dependent search: You can break the searches on the basis of the device types such as Desktop and Mobile. Tools such as STAT would allow you to see ranks on various devices. With its help, you can find out the highest achievable rank over Mobile and Desktop. I think that there is no such tool that can give you separate search volumes for different devices. Either, you can divide the total search volumes in two halves or if you can predict the proportion according to the business line, it's very well and good.
Using a precise CTR model: The AWR tool for CTR rate provides a breakdown of CTR by industry or device. It also gives you a clear picture in terms of different types of search intent. You pick out the appropriate CTR curve per keyword if you have enough time to spend on the prediction.
Analyze the search engine results: For the given list of keywords, you need to deeply analyse the top ranked results. You need to see that- are those results able to serve the search intent? Or do those websites have good designs and user experience to retain the visitors? If you can work towards what is missing in them then you can attain a better rank. Search engine rank does not only depend upon the domain rate, it depends upon a number of factors such as UX, UI, content and many more factors. Also, if most of the websites in the search results are serving different search intent than yours then you need to remove that keyword out of your list. You can also consider changing the page link.
For example, if you want to get ranked for "Digital Marketing" but when you see search results for this keyword, you find top 5 results to be information that is telling you about what is digital marketing and why is it done, then you can keep that keyword to point the result to your blog or some information. Else, you need to remove it.
It is good to predict the organic traffic you might receive in order to proceed with the investment. You will get a clear picture of what are going to receive as per your spending. The competitor analysis would also save your time later when you actually start with the process of SEO as it is an important part of off page optimization.
(Visited 121 times, 1 visits today)